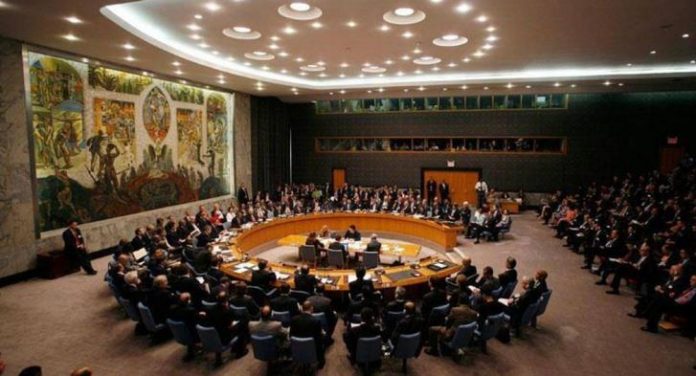 Of course, the statement of the UN Security Council on the latest developments in Famagusta and the provocative actions of the Turks can only bring satisfaction. Especially the fact of the nominal reference to the Turkish side must be considered a success. This is one. The other and the essential thing, however, is how the decisions of the Turks for Varosi are revoked and how other similar actions are prevented. How will Turkey be persuaded to abandon its plans, which are clear. Not to mention the most essential. The return of the city to its inhabitants.
There are no answers to these questions. No one inside or outside is able to tell us what will happen if something can be done in that direction. That is why let us not be complacent and complacent about the decision of the Security Council. The road is long and rough. The Turks, in their reactions to the decision, are already shouting that they are in no mood to comply with the decision. On the contrary, they insist on their positions. Rejecting the Presidential Security Council statement, they again spoke of realities on the island, in the territory of the TRNC, and provocatively argued that "All decisions taken by the TRNC authorities in the Varosha initiative fully in accordance with international law. Contrary to claims, the relevant UN Security Council resolutions are not being violated. In addition, the UN Security Council resolutions are not above property and sovereignty. " They even go so far as to accuse the European Union of "illegally accepting the Greek Cypriot administration in the Union, acknowledging that this was a political decision." This, he continues, applies equally to some European countries that "supported lawlessness at the time".
This is Turkey. It refuses to accept even a negotiation of the issue and insists on its extreme positions and expansionist policy. This creates additional tensions and consequently difficulties on our side to find ways out. The effort must be intensified. The decision of the Security Council is just a breath of fresh air. The mountain is in front of us and we have to climb it. Facts and developments are pushing. There is no time. On the contrary, there is pressure. Even the people of Varos justifiably push and demand to find a way out. More than ever the desire for return is stronger and they must be given the opportunity.