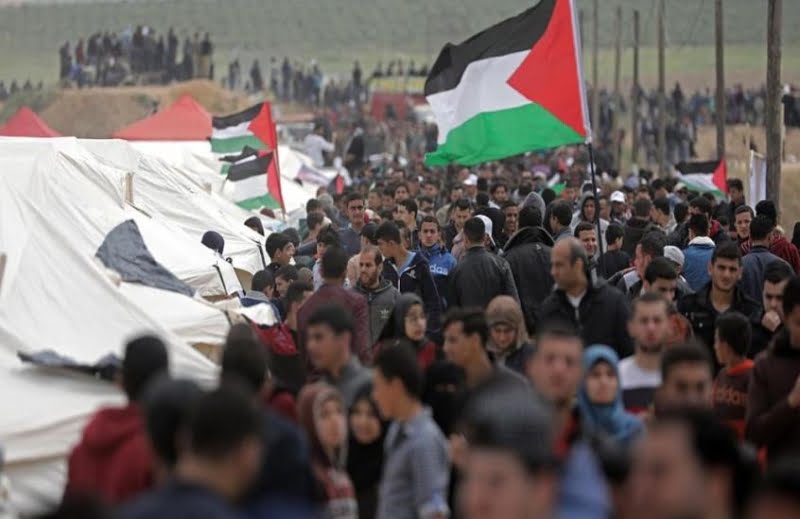 The Embassy of Palestine in Cyprus calls on the Cypriot state to be alert for the events that are going to follow with the return of Benjamin Netanyahu to the prime ministry of Israel, in view of the looming collaborations with parties for formation Government.
In a statement, the Embassy of Palestine states that "the Palestinians these days have been called upon to cope with yet another dramatic development, concerning the elections in the occupying state of Israel", adding that "this time, it is not a new Government , but for the former Prime Minister of Israel" Benjamin Netanyahu "who is on the verge of a dramatic comeback, as everything shows that he is going to form a Government with the cooperation of the extreme right-religious faction".
He explains that "this faction has extreme positions regarding non-Jews, but also women", noting that the representation of women in the coalition amounts to only 10%, "a rate extremely regressive for any government of the modern era".
At the same time, he adds that "Israel's occupying army is celebrating the completion of this democratic process by killing five young Palestinians in the West Bank and once again shelling Gaza".
According to the Palestinian Embassy what surprises them is that these Governments are democratically elected by the people of Israel, while they call on everyone to be alert for the events that are to follow.
"Unfortunately, after 1948 and 1967, we believe that whatever Government is voted in, it never deviates from the line followed by the occupying state of Israel, which is none other than the extermination of the Palestinian people and the expansion of the borders of the Apartheid state of Israel as far as its army can reach", he says.
At the same time, he adds that he is watching with interest the attitude they are going to take towards Netanyahu, his Government and his policy, all the rest Governments of the world.
It is asked "how can the civilized governments and political parties of the West, which support human rights and democratic values, welcome him and his candidate Ministers into their countries, at the moment that his candidate Ministers have clearly stated, without fear, but with too much courage, that the solution of two independent states, Israel and Palestine, does not exist, on the contrary, the only solution is extermination and the annihilation of the Palestinian people". In addition, she expresses her surprise that "some distinguished civilized people of the West have already rushed to welcome his election on social media, typically writing 'Welcome back'".