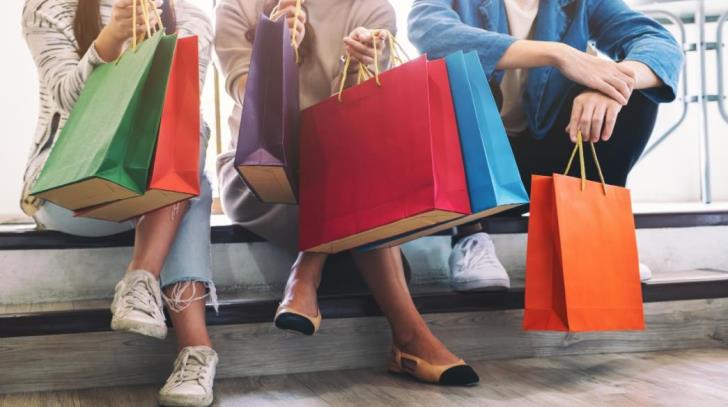 Theano Thiopoulou
Europe's household consumption spending in 2020, the first year of the COVID 19 pandemic, was hit hard, mainly by measures of social exclusion, restrictions on public movement and the closure or under-operation of key economic activities. The data released yesterday by Eurostat reveal that household spending in all Member States has dropped significantly and is the largest annual decline of 8% recorded since the start of monitoring of this indicator and is naturally attributed to the effects of the coronavirus pandemic.
READ ALSO: Foot in 2022 with increases in food
Comparing 2020 with 2019, the largest decrease was recorded in Malta (approximately -22%), followed by Croatia, Spain, while the fourth place with the largest decrease in household consumption expenditures is Greece, with approximately -16% . On the other hand, the smallest reductions were recorded in Slovakia and Denmark (both around -2%), followed by Lithuania and Poland (both around -3%). In Cyprus, consumer spending by category as a percentage of the total in 2020 was as follows against the EU average (s.s .: in parentheses the EU average): housing energy 18% (25.7%), non-food alcoholic beverages 14.1% (14.8%), transport 12.5% (11.6%), restaurants-hotels 12.9% (6%) the highest percentage of expenditure among European countries, other goods-services 10 , 2% (11.5%), alcoholic beverages-tobacco 5.6% (4.4%), communications 2.9% (2.6%), health 2.5% (4.6%), leisure -entertainment 6.8% (7.8%), clothing-footwear 5.1% (4.1), furniture and household equipment 5.8% (6%), education 3.6% (0.9% ). In Greece, consumer spending on energy housing was 23.1%, in Slovakia 30.7%, Finland 30.5%, Ireland 28.6%, Czech Republic 28.3%, Estonia 19.3%. In food and non-alcoholic beverages, consumer spending in Lithuania was 21.7%, in Estonia 21.6%, in Latvia 20.6%, in Slovakia 19.4%. After Cyprus, Portugal had the largest expenditures in hotels and restaurants with 12.4%, Ireland 10.8%, Austria 10.7%, Spain 9.3%.
Eurostat's general observation is that the largest reductions in household consumption expenditure on average were observed for restaurants and hotels (-38% compared to 2019), clothing and footwear, transport and leisure and culture (all -17%) . On the other hand, the largest increases were recorded in food and non-alcoholic beverages (+ 3%) and communications (+ 2%). In 2020, more than a quarter (26%) of household consumption was spent on housing, water, electricity, gas and other fuels, making it the largest household expenditure in the EU, ahead of food and non-alcoholic beverages ( 15%) and transport (12%).