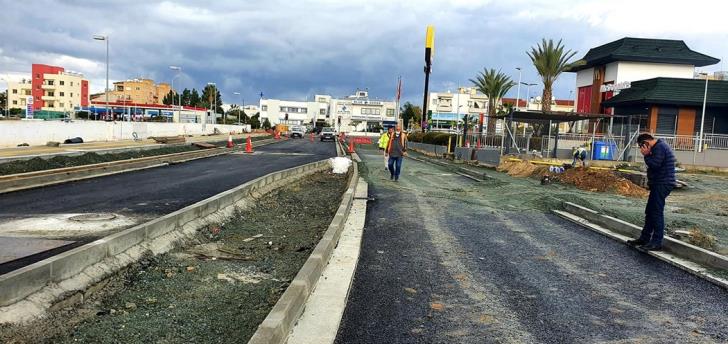 Dora Christodoulou
The road that connects the city of Paphos with the Craft Area on the borders with the Municipality of Geroskipou, is finally ready and after the last "tricks" will be given to the public for use in the coming days.
The project is the responsibility of the Department of Public Works and was a strong request of local communities and especially professionals in the Craft Area, since with its construction access to and from this area becomes immediate and without the need for bypass as it happens until today.
READ ALSO: A. Siikkis: The Municipality of Eastern Paphos locks with a focus on Geroskipou
Efforts to build the road, which will run from the Paphos-Geroskipou Industrial Zone to the North Side in front of the McDonalds, began with the initial planning in 2004. After the bidding process, the works would start in 2013, but were canceled like all other projects then due to the financial collapse and after many efforts finally started in 2019.
With a delay of almost eight months and a cost of 6.5 million euros, the project is now ready. The Municipality of Paphos finances the project with 20%.
DORA CHRISTODOULOU