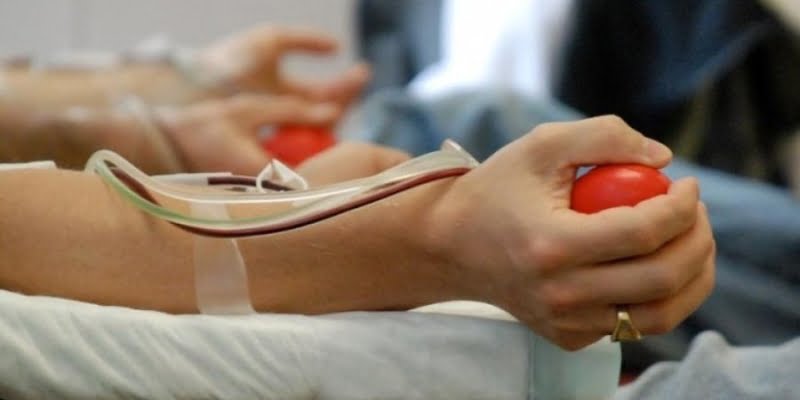 A law that aims to encourage more young people to become voluntary blood donors was voted unanimously by the Plenary of the Parliament. The law correlates the acquisition of a driver's license with the possibility of consenting to registration in the blood donor register.
The law was passed following a proposal for a law submitted by EDEK Member of Parliament Andreas Apostolou, in order to provide the possibility to a person who submits an application for obtaining a driver's license to simultaneously submit in writing, if he wishes, his consent to be registered in the blood donor register.
Speaking to the Plenary, Mr. Apostolou referred to serious problems created during the pandemic due to lack of blood with postponements of 100 to 120 transfusions per week. The time has come, as he said, to mobilize young people to continue and expand this good tradition of donating blood that Cyprus has, by giving their consent to be called by the blood bank whenever there is a need.
He added that the consideration for this specific law proposal is a continuation of a law proposal by DISY MP Dimitris Dimitrios that was voted into law, for registration in the list of organ donors. He called on everyone to embrace this law proposal and young men and women to join the lists to become voluntary blood donors.
DISY Member of Parliament Dimitris Dimitriou expressed the certainty that any such initiative aimed at empathy, contribution to fellow human beings and solidarity will find a response. As for the law that had been passed on organ donors, he said that based on data from the Department of Road Transport, the number of people who have registered as potential organ donors has been in four figures for the past three years. He added that with the same empathy and tendency of our fellow citizens, a new generation of volunteers will be created.
AKEL Member of Parliament Kostas Kostas congratulated Mr. Apostolou for the proposal and said that the Transport Committee completed in record time the procedure. He mentioned that everyone helped to pass this proposal for the people who need it, sending the message that this Parliament can when it wants to.
The MP of DIPA – Cooperation Marinos Mousiouttas, said that as soon as the law proposal was submitted, the competent Committee unanimously made it a priority, while he noted that with simple steps the Parliament can bring improvement to the lives of citizens.
DIKO Member of Parliament Chrysanthos Savvidis noted that there are also these good moments of the Parliament and said that "together we can work for the good of the world".
Source: KYPE