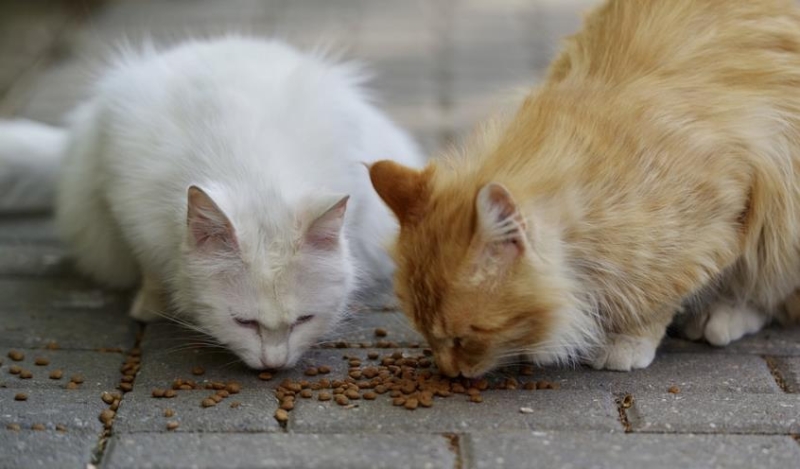 An announcement refuting today's announcements by the Environmentalist Movement and the Party for Animals regarding the feeding of stray animals was issued on Thursday afternoon by the Veterinary Services.
As mentioned, the claims of the Environmental Movement's announcement that the Veterinary Services have allegedly issued a circular which qualifies as committing a criminal offense and an offense of public nuisance the feeding and drinking of stray animals by citizens in places for which no relevant permit has been issued by the competent authority, as well as the claims about apparently issuing instructions for the destruction of all the feeding areas located on the site of the offices of the Veterinary Services in Athalassa, "besides being completely unfounded, they are also false".
It is added that the Cyprus Police requested this specific opinion in order to optimally manage incidents related to the implementation of the provisions of the Animal Protection Law, which clarified to the Police what is meant, based on the current legislation, by the definition "animal feeding places" and did not refer to the criminalization of animal feeding by volunteers, as the Party for Animals of Cyprus unfoundedly and misleadingly states. , either the Cyprus Police or the Veterinary Services, as the Environmental Movement misleadingly and baselessly states in its announcement.
It is also clarified that the specific clause regarding the destruction of the feeding and drinking areas of the stray animals and/or the withdrawal from said areas of food and water intended for the stray animals, as well as the feeding and drinking of the stray animals, is only done with the use of appropriate containers for this purpose was introduced with an amendment during the discussion of the matter in the plenary session of the parliament during the presentation by the Service of an amending text of the Law.
The Veterinary Services, as the materially relevant with the Animal Health and Welfare Competent Authority, "are working and will continue to work for the optimal management and resolution of issues concerning the health and welfare of animals, for the benefit of both animals and humans, within the framework of the policy of "One Health » "Animal Health + Human Health = One Health" as the EU veterinary policy also intends", concludes the announcement.
Environmentalists request a meeting with Savvidis-"They threaten to instigate the pursuit of citizens"
Prosecutor's opinion on the criminalization of animal feeding by volunteers