With the rocky islet in the middle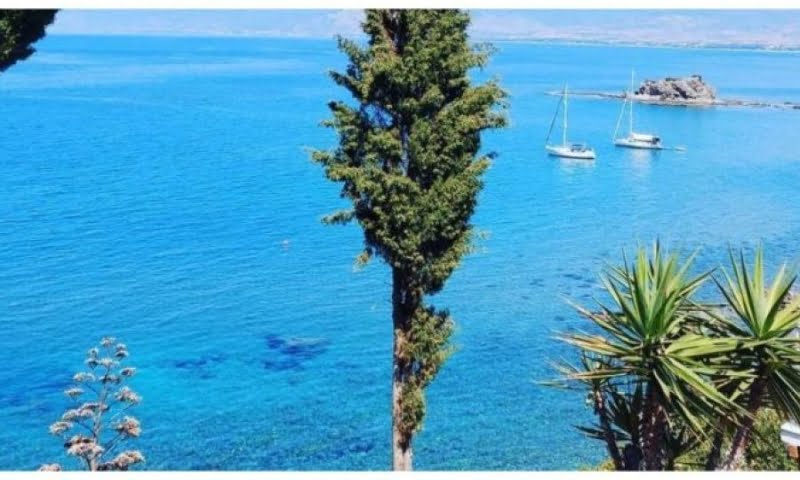 Photo by @Tassw Nicolaou on Instagram
Paris Dimitriadis
On the north-western coastline of Cyprus, heading from Latsi towards the Akamas peninsula and shortly before reaching the point where the National Park begins, you will find one of the most beautiful beaches in the wider region.
The beach of "Loutre" of Aphrodite', as it is known, derives its unofficial name from the adjacent, eponymous bath of the goddess of beauty, in which you can also spend some pleasant moments of contemplation and relaxation during your stay in the area.
Measuring 300 meters in length and 15 meters in width, the beach terrain consists of a combination of light colored sand and pebbles and the waters are crystal clear, crystal clear and very enjoyable for snorkelling near the rocks and swimming. If you are looking for a quiet beach without loud music and crowds, this beach, especially towards the end of summer, is an ideal place for rest and relaxation.
      View this post on Instagram
The coastline is somewhat divided into two small beaches with one consisting only of pebbles and the other being mainly sandy while both as well as on the other side there are sunbeds available for all those who of course manage to get there on time. The rocky landscape adds to the visual appeal of the coastline and the small island in the middle of the beach is of great interest for sunbathing and swimming.
At an elevated point there is a cafe restaurant with a unique panoramic view. The restaurant's menu offers fresh fish and seafood, which can be selected from a display case, but there are also options for meat and snacks such as sandwiches and omelettes.
      View this post on Instagram
View this post on Instagram
      View this post on Instagram