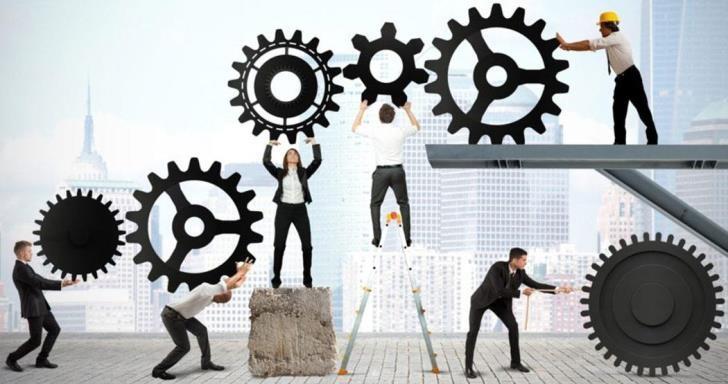 Insider
The Federation of Employers & Industrialists (OEB) invites companies to take advantage of the Incentive Plan for Labor Rehabilitation of Released Prisoners implemented by the Ministry of Labor, Welfare and Social Insurance.
As it notes in its announcement, the subsidy plan for labor rehabilitation of prisoners remains in force.
The total amount that will be allocated is € 4,000,000 and the sponsorship is granted for 24 months of employment with a maximum possible grant of € 20,640, ie € 860 per month.
For more information, interested parties can contact Ms. Elli Nikolaou at: 22443709/22443717.
Below are the desired occupations of the released prisoners, according to what they have stated:
1. Other unskilled workers
2. Other information providers m.a.t.
3. Couriers, distributors, porters and porters of luggage
4. Unskilled manufacturing workers, etc.
5. Unskilled workers in road construction and similar constructions
6. Unskilled construction workers
7. Nursing staff assistants
8. Air traffic controllers
9. Furniture makers and similar craftsmen
10. Store Supervisors
11. Supervisors, foremen and construction supervisors
12. Employees in ambulances
13. Building electricians and the like
14. Cleaners for offices, hotels and other premises
15. Bricklayers and related work Cooks
16. Vehicle engineers and repairmen
17. Carpenters and carpenters (incl. Manufacturers and applicators of structural metal products (aluminum and iron)
18. Drivers of cars, taxis, small trucks and vans
19. Truck and heavy truck drivers
20. Salesmen in stores
21. Waiters
22. Packers by hand
23. Network and PC technicians
24. Concrete laying and finishing technicians, formwork and blacksmiths (construction)
25. Finishing and bookbinding technicians
26. Call center answering machines
27. Information center information officers
28. Reception staff (general)
29. Guards and porters
30. Crane, hoist and similar equipment operators Cargo operators
31. Financial advisers and investment advisers