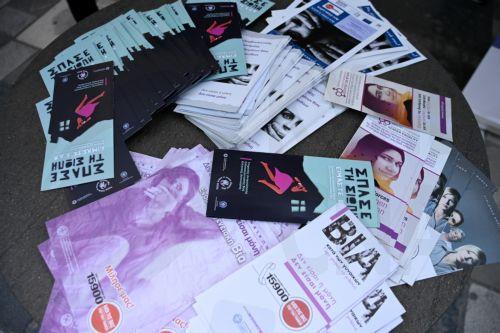 The House of Representatives condemned all forms of violence against women on the occasion of November 25, which has been declared as the International Day for the Elimination of Violence against Women.
p>
As stated before the order of the day by the Member of Parliament Zacharias Koulias, who presided over the Plenary Session, the UN General Assembly, by its decision on December 17, 1999, declared November 25 as the International Day for the Elimination of Violence against Women, with the aim of to highlight a major problem with a global dimension.
"From incidents of domestic violence to human trafficking, from femicides to sexual abuse in war zones, violence against women and young girls is taking on dramatic proportions these days. This shameful violation of fundamental human rights, which is linked to wider issues of power and control in our male-dominated societies, constitutes a supreme political issue," he said.
He added that domestic statistics leave no room for complacency, as reports of female victims of violence are skyrocketing, with the numbers not reflecting reality, as not all cases end up in justice. At the same time, he noted, pan-European surveys record that one in three women has been a victim of physical or sexual violence. "And the waves of violence that are swelling around the world, with the imposition of extreme regimes, which brutally violate women's rights on live display," he continued, "do not allow us to remain apathetic in the face of brutality and ominous developments."&nbsp ;
"As the House of Representatives, we condemn every form of violence against women, making the necessary legislative arrangements among our priorities," he said.
Among other things, he said , the Parliament proceeded to ratify the Council of Europe Convention on Preventing and Combating Violence against Women and Domestic Violence, also known as the "Istanbul Convention", while it has established the eponymous crime of femicide, which carries the penalty of life imprisonment.
"However, in the face of the brutality of the violence, we declare our commitment to the further modernization of the relevant legislation that will promote zero tolerance for crimes gender-based violence, ensuring conditions of equality and prosperity for all citizens", he concluded.