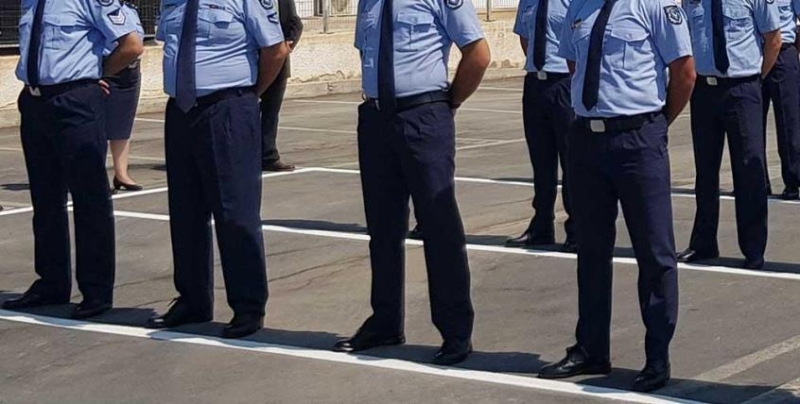 < /p>
The front line of the Security Forces is completely different from any other Police buildings, the Equality union states in its announcement, resuming the request for the application of the operational uniform every day at the Stations, "which is still pending, for unknown reasons".
On the occasion of the publications for information from the Athens Interpol about an attack on a Police Station of the Republic of Cyprus, Equality with a statement by Nikos Loizidis, President of the Police Department, states that the current working conditions in the First Line of the Police have nothing to do with the past.
"Events are running and we have to be one step ahead of the underworld. The dangerousness of the Police profession has been red-hot. The correct transfer of the image to the Headquarters, are the messages we receive from colleagues who live it every day and it is no coincidence that many issues have been resolved due to this immediacy of communication in recent years".
Mr. Loizidis adds that the large number of renovations and new buildings recently at stations all over Cyprus shows the will for change. However, it would be good at the same time, he continues, with urgent actions and orders, "to prevent incidents and responsibilities for any unpleasant events, which will be irreversible".
He expresses his certainty that, on the occasion of the publications in question, the police leadership will take its own decisions for immediate actions in terms of preventing visual contact and access, from outside to inside, to Police Station buildings and buildings of the First Line of the Corps of Security, the immediate placement of modern technology in the buildings of the First Line, so as to protect not only the members of the Police but also the material contained in these buildings and the immediate quantitative reinforcement of the First Line and especially of the Provincial Police Directorates and the MMAD, with complete separation of investigative and operational duties.
"We are sure that the leadership is aware of the very small role played by a beautiful image of a Police building, which, however, has nothing to offer the Cypriot citizen or the Police. The the essence and importance are human lives and any ways to prevent sabotage and disasters".
The mission of the police, concludes Mr. Loizidis on behalf of Equality, is the protection of human life. "Let what needs to be done quickly, given today's data. Criminals and the underworld have become ruthless," he notes.
The political agreement to separate the Legal Service and the will for change
The threat on the left and the activation of AKEL's survival instincts
In the eye of the cyclone the Min. Education due to leaks-The open fronts are increasing
Telegraph of pharmacists-Either consultation for compensations, or they go to measures
Silence for delivery of Emilianidis' opinion – Topic of the day private criminal prosecution