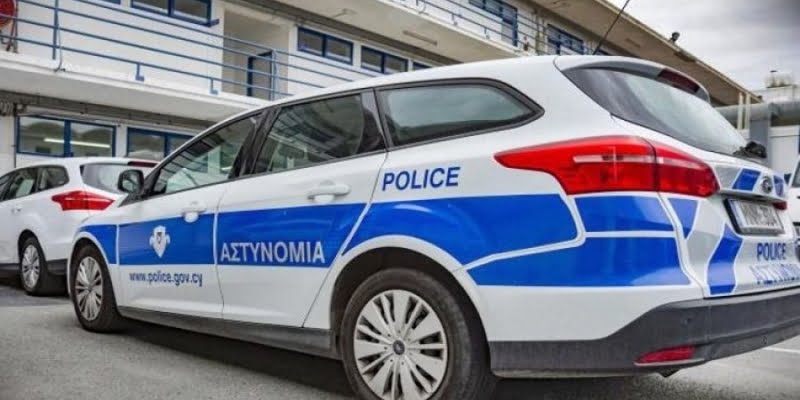 A case of attempted murder that was committed last night, in Larnaca, is being investigated by the Police, who are releasing the details and photographs of two wanted suspects, men aged 37 and 36, with the aim of gathering information that may help to identify them.
Specifically, Christos Georgiou, born 16/09/1985, Cypriot from Larnaca, and Ivanov Ivaylo Slavchev, born 10/07/1986, from Bulgaria, resident of Larnaca, are wanted as suspects for the attempted murder. Arrest warrants have been issued against them for the purposes of investigating the case.
Anyone who knows anything that can help identify the two wanted suspects, please contact the Larnaca Police Department immediately, at 24-804060 or by the Citizen's Line, at telephone number 1460 or with the nearest Police Station.
According to the data under investigation, around 9.15 on Saturday night, October 29, in an area in Larnaca, citizens noticed two men cutting off and stealing the catalyst from a parked car. The citizens moved towards the two suspects, who when they realized the presence of the citizens, entered a car and, driving it backwards into the street, hit one of the citizens, a 34-year-old man, who was walking on foot in the street. The perpetrators left the scene in their vehicle.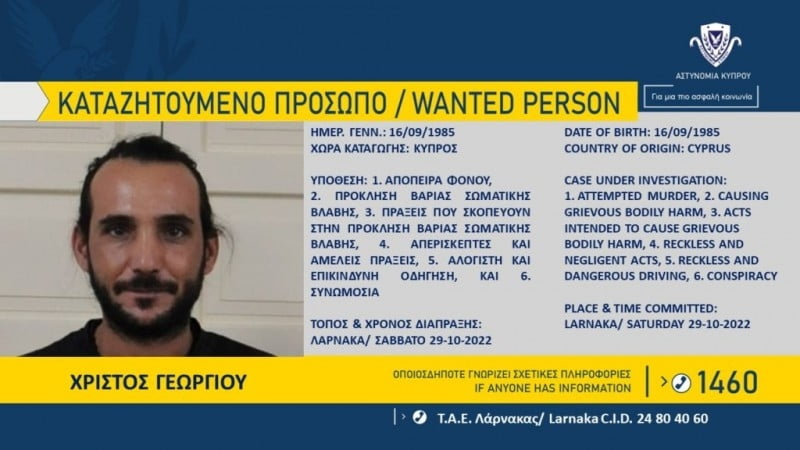 < p>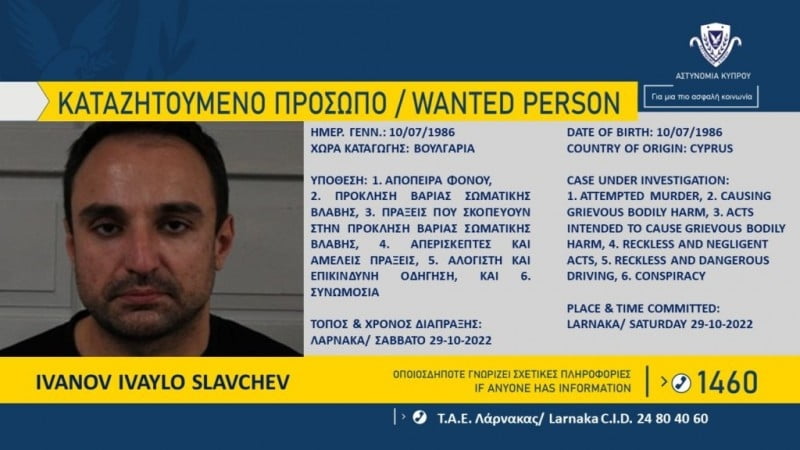 The 34-year-old was seriously injured in the face, chest and in the hand, where he suffered various fractures and bruises. He was transferred to the Larnaca General Hospital, where he is being treated, in a serious but stable condition.
From the examinations carried out by members of the Police, evidence emerged against the 37-year-old and the 36-year-old, who are wanted. They are being investigated for attempted murder, reckless and negligent acts, acts intended to cause grievous bodily harm, causing grievous bodily harm, reckless and dangerous driving, and conspiracy to commit a felony.
The vehicle the perpetrators were driving has been detected.