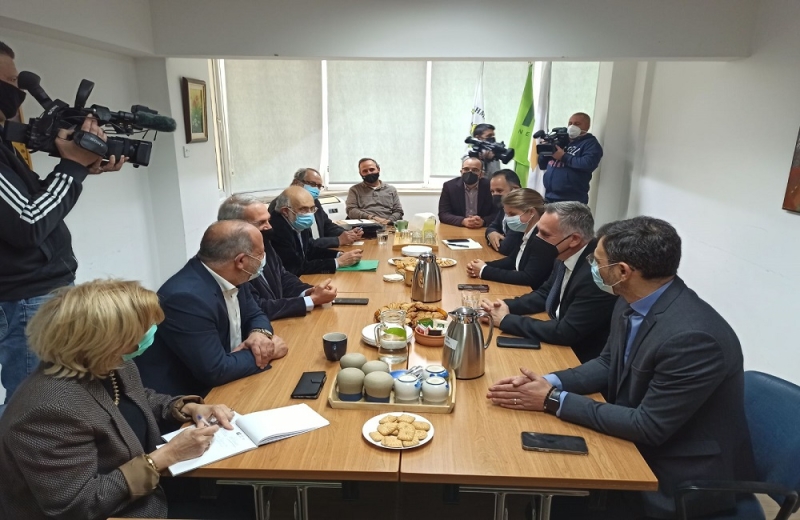 The need for a change of government was agreed by the President of DIKO, Nikolas Papadopoulos, and the President of the Movement of Ecologists – Citizens' Cooperation, Charalambos Theopemptou, during a meeting they had on Tuesday at the offices of Ecologists./p>
In his statements after the meeting, the President of DIKO spoke of "a very cordial and constructive discussion with the leadership of the Green Movement, with the subject of the upcoming presidential elections", while noting that his party believes that it should make every effort. , so that the opposition parties can achieve the desired goal of society, which is change.
"And precisely because," he stressed, "the Green Movement has been established in the consciousness of society and public opinion, as a political force, passionately fighting to improve the quality of life, to tackle climate change, to protect environment, sustainable green development, we consider to be a potentially valuable and important partner in this effort for change ".
According to Nikolas Papadopoulos, the two parties have agreed to continue the discussion, with the hope come up with an agreed-upon framework and put this goal into practice.
"In other words, to be able to win the bet of the development of the Cypriot economy under the very adverse conditions that are formed daily to face the shadows of entanglement and corruption in order to find a way out of the impasses that we unfortunately see every day in the Cyprus issue," he said. President of DIKO.
He expressed his gratitude to the Ecologists' Movement, which, as he said, gave them the opportunity to exchange views on all important issues that concern them, while expressing the hope that these efforts will lead them to the desired goal, which is to get the country forward and give hope to the people again.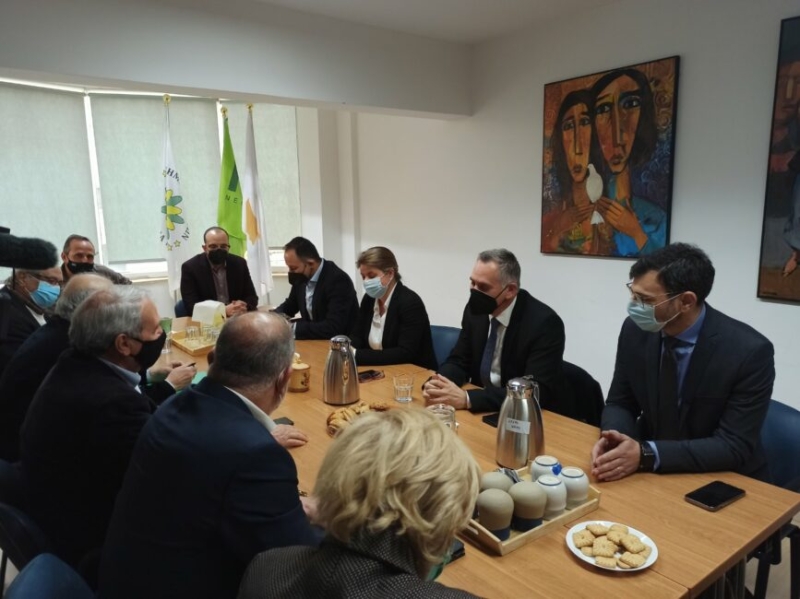 The President of the Ecologists' Movement in his turn stated that "there is a common understanding and it was evident from the discussion we had, about the need to have this change of government".
As Mr. Theopemptou said, "for the last ten years we have had a government, which I think has broken every record, in terms of corruption", saying that "it is definitely the worst government in terms of environmental issues". >
"We have social problems. We have issues with people of culture. "There are many issues that justify our effort to change the government," he added.
Finally, he expressed the hope that the opposition parties will have a candidate who will also win the elections, so that there can finally be a change in the country.