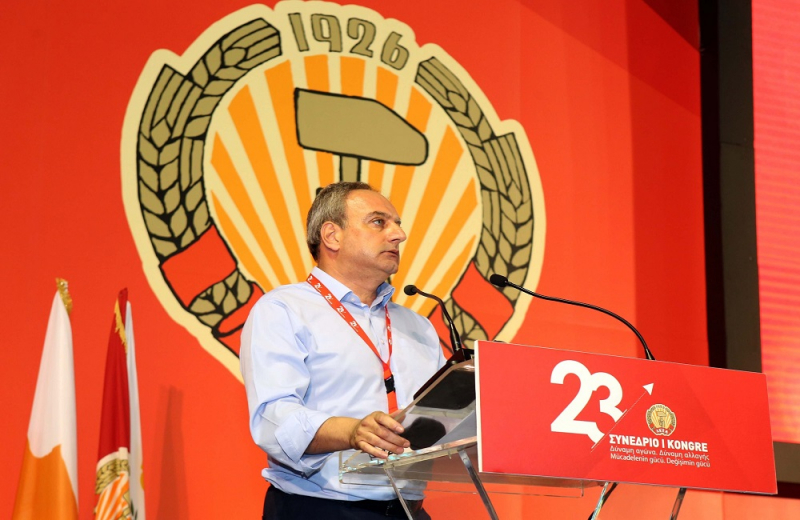 The Political Office of AKEL was not particularly enlightened by the result of a poll ordered by the party and which was completed, as "P" is informed, before the holidays. According to what the members of the AKEL Politburo saw and heard at the special session on the subject, the day before yesterday, Friday, at the moment no safe conclusions can be drawn about the range and dynamics of the persons who have been measured. According to the experts who presented the survey, more than 50% of those who stated that they are AKEL voters, do not give an answer for a specific candidate. This result, as sources in AKEL explain to "P", is not a surprise, it was a possible development, since the party has not officially entered the nomenclature other than the exchange of views between the executives on their personal preferences. These views, anyway, will be put in the grip of a comprehensive debate that will reach the base of the party.
The picture, as captured by AKEL voters in the findings of this poll, raises many questions about the usefulness at the moment of the polls regarding persons who have either not decided or have not yet been nominated as candidates for the presidential election. . The current acceptance of a person is the reflection of the moment, which however can be differentiated depending on the decisions and tendencies of the political forces, but also the agenda that will be set in the period before the completion of the nomenclature.
As "P" understands, the discussion at the AKEL Politburo was more spent on issues of political analysis of external data concerning developments in the ruling party, but also the data they have to face within the party, leading to their final decisions.
More about the issue in the printed version of "P" and for the subscribers of POLITIS PREMIUM the digital version of the newspaper in PDF at the same time with its printed circulation daily from 05:00 in the morning.