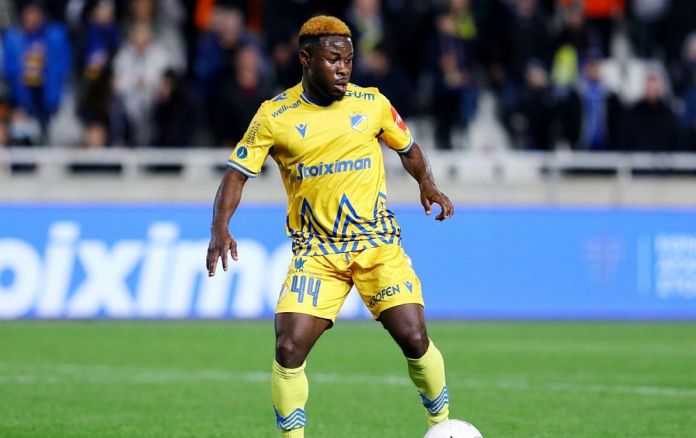 Kingsley Sarfo will normally participate in the main stage of APOEL's preparation, meaning that the blue and yellows will realize their intention by paying the 100,000 euros required by Olympiacos to give them the player.
As it became known, APOEL will carry out the main stage of its preparation in Bulgaria, a country where the Ghanaian midfielder can travel, as it is one of the 21 countries in Europe that do not belong to the Schengen Treaty .
We remind you that Sarfos is not allowed to enter the Schengen countries , until 2028.
It is noted that the training center where Sofronis Augustis will "build" the team will not be this in Pravets, where APOEL went last year, but the training center of the Bulgarian National, which is located just outside Sofia. p>