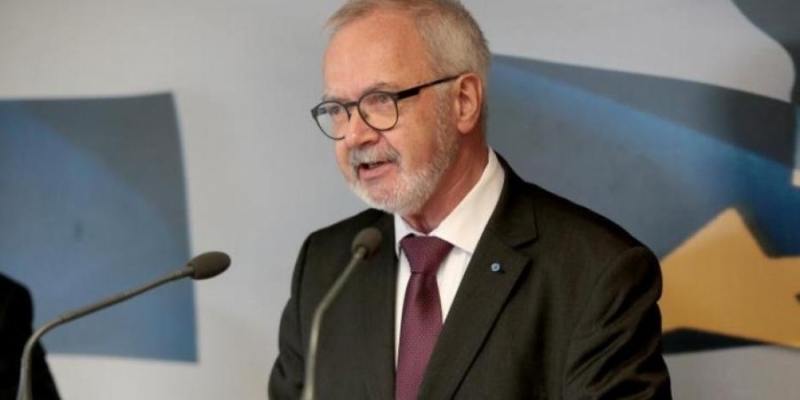 The President of the European Investment Bank (EIB), Werner Hoyer, will pay an official visit to Cyprus.
According to the Ministry of Finance, the Minister of Finance, Makis Keraynos, will have on Friday at noon a meeting at the Ministry with Mr. Hoyer, who will make an official visit to Cyprus. During his stay in Cyprus, Mr. Hoyer will also meet with the President of the Republic, Nikos Christodoulidis.
At the meeting of the Minister of Finance with the President of the EIB, matters of cooperation between Cyprus and the EIB will be discussed. , in light of recent geopolitical developments, as well as the prospects for further cooperation in the context of joint efforts to support the Cypriot economy and sustainable development, as stated.
Source: KYPE