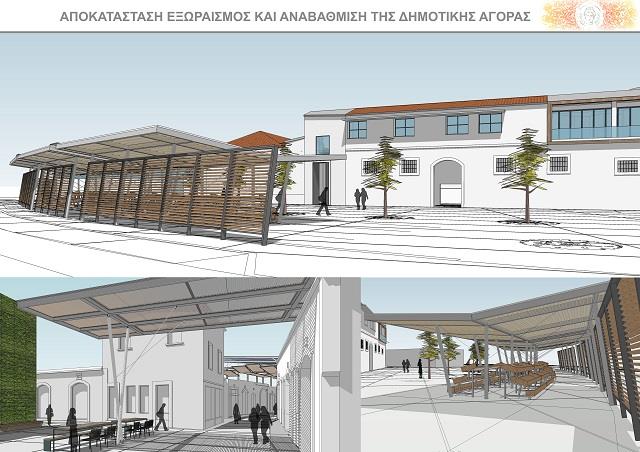 Dora Christodoulou
The Mayor of Paphos reiterated the assurance that the landscaping and upgrade works will be extended to other areas of Paphos with the aim of creating an attractive and functional city, awarding the prizes of the architectural competition for the landscaping and upgrading of the traditional Laiko city.
Phaedon Phaedon congratulated the scholars who excelled in the competition for the quality proposals they submitted and stressed that this project will contribute to the further upgrade of the area by enhancing traffic and stimulating commercial traffic in the traditional center of Paphos.
As part of the competition, the team of the architectural office OCD + A Studio, consisting of Nearchos Theodoulou, Chrysafeni Theodoulou, Sofia Bagiartaki and Eleftherios Vombolakis, was awarded a sum of two thousand euros. The second study group consisting of Reno Markou, Neophyto Lemonari, Ioanna Kourti, Charalambos Kanda, Vassos Panagiotou and Dimitris Polykarpou was awarded with the same amount, while the architect Emilios Koutsofttis was awarded with the amount of one thousand euros. which was awarded a commendation.
The construction works of the project with a total cost of 500 thousand euros are already at an advanced stage and are expected to be completed in January 2023.
The project includes, among other things, the restoration of the facades in the area of Laiki Agora, as well as elements of urban equipment that will contribute to the strengthening of its character.