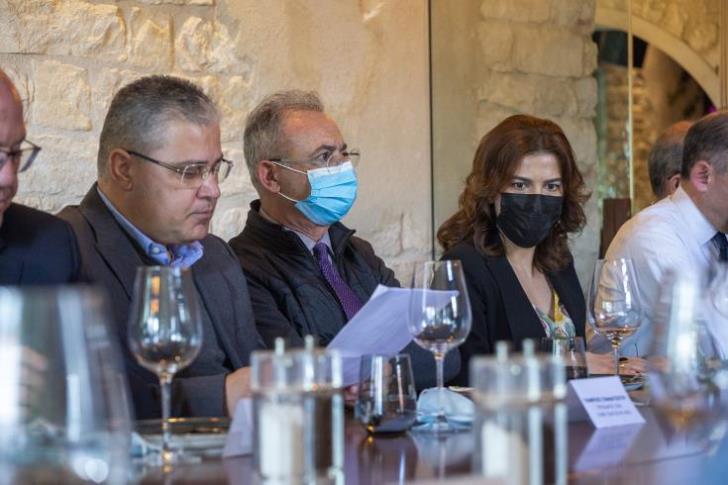 The problems faced by winemakers meeting of the President of DISY, Averof Neophytou, with the local wine producers, in the presence of the Minister of Energy, Trade and Industry, Natasa Pileidou.
The meeting took place at noon, in a restaurant in Limassol , where reference was made to the challenges faced by the sector, such as issues of subsidies, promotion of Cypriot wine, production costs.
promote them and elaborate ways to deal with the problems.
No statements were made after the meeting.
KYPE