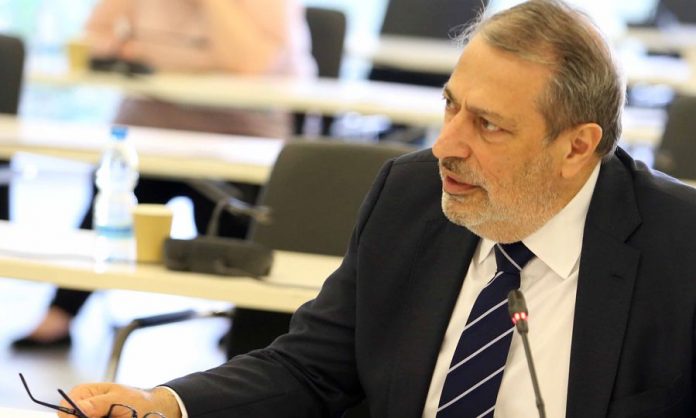 The Attorney General George Savvidis was surprised, with the statements of the Minister of Education Prodromos Prodromos, who threw the ball to the Legal Service regarding the issue of persecution of the teacher and painter, George Gabriel. GE in statements in Parliament where he attended the Legal Committee where the Justice Reform was discussed, expressed surprise for the statements of EDY.
"I will simply say that the initiation or jurisdiction to initiate disciplinary action under the law is the responsibility of the competent authority," the Prosecutor specifically said.
The Legal Service is the lawyer of the executive power, explained Mr. Savvidis, noting that the political decision of any action related to any disciplinary process at any stage is a decision of the client, the Ministry. "We evaluated the testimony material of the discipline made by the Ministry of Education and we just put some facts in a legal framework," he stressed.
"We do not make political decisions to initiate or suspend any disciplinary proceedings," he explained.
The statements of the General Assembly on the subject:
RUN and POWER Group: Enhanced Living Experience.