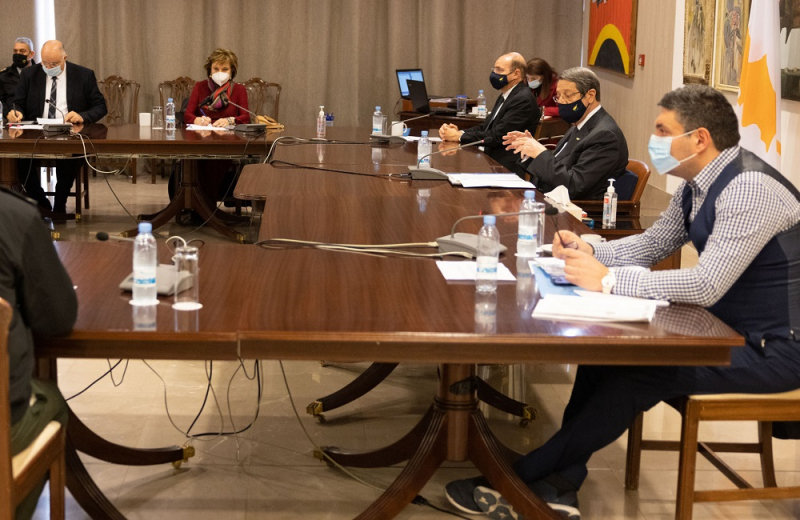 The President of the Republic, Nikos Anastasiadis, chaired today, at the Presidential Palace, a meeting with all relevant bodies for the prevention and more effective response to possible fires.
According to a statement by the Government Spokesman, during the meeting a detailed study of the Fire Service for the upgrade of the necessary technological infrastructure was presented and the progress achieved as well as the projects that have already been implemented were recorded.
The President of the Republic instructed the Committee to be convened as soon as possible and within the next 15 days to formulate, based on the study, the priorities for the implementation of its recommendations.
The goal, as Marios Pelekanos states, is the best possible preparation for the upcoming summer period of high risk, but also the reform and upgrading of our country's capabilities in the fields of prevention, early diagnosis and suppression of fires.