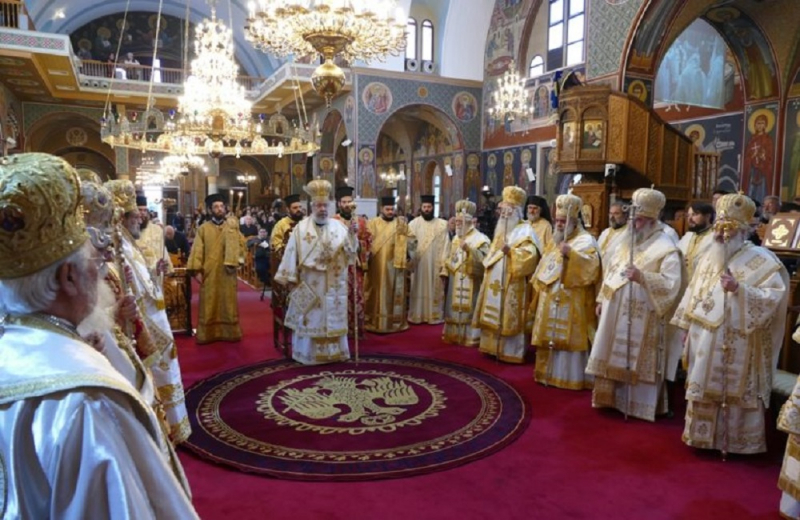 In the background that exists and is evolving within the Church of Cyprus in relation to the succession of Archbishop Chrysostom, he referred with his intervention to Politis 107.6 and 97.6 and the show < strong> "Morning Review" the theologian Theodoros Kyriakou.
Although he tried to keep a distance, given the fact that the head of the Church is alive, the well-known theologian did not hide that those interested in the succession is Limassol Athanasios, Tamassou Isaias, Paphos Georgios, Konstantias Vassilios, and even Morfou Neophytos.
What stood out from the conversation with Mr. Kyriakou is how they will influence the archbishopric elections in Cyprus Russophile sentiments on the one hand and Ukrainian sentiments on the other, as these were the reason why Kykkou Nikiforos and Limassol Athanasios have broken up with each other.
Asked who would be the ideal successor for him , limited to say that i wanted an Archbishop by the standards of Albania Anastasios.
Listen to the intervention of Theodoros Kyriakos in Politis 107.6 and 97.6: