POWERED BY:
07:52 Monday
March 14, 2022 INSIDER • GOAL • IN-CYPRUS • PROPERTY • CYPRUS-IS • CAREER LIKE • GOING OUT • XRYSES SYNTAGES • ACTIVE • PHILGROUP NEWS & nbsp; SOCIETY & nbsp; INSIDER & nbsp; OPINIONS & nbsp; GOING OUT & nbsp; CULTURE & nbsp; SPORTS & nbsp; AUTO & nbsp; GOOD LIFE & nbsp; USEFUL & nbsp; PRINTED EDITION & nbsp;
ARCHIKIEIDISEISPOLITIKITOPIKAPARASKINIOMEDIAELLADAKOSMOSEPISTIMIPERIVALLONTECHNOLOGIASYNENTEFXEISCHRYSES ETAIREIESKOINONIAEIDISEISKYPROS OF CHTHESANAGNOSTI HAVE LOGOEPISTOLESSYNENTEFXEISDIMOFILI IN INTERNETVIDEOSAFIEROMATAADVERTORIALINSIDEREPICHEIRISEISKYPROSBRAND VOICECAPITALFORBESBLOOMBERG OPINIONPROTAGONISTESKAFTI GRAMMICHRYSES ETAIREIESKARIERAAPOPSEISARTHRA IN "F" INTERVENTION IN "F" MESSAGE YOUR SKITSAO WORLD TWITTERGOING OUTTHINGS TO DOCINEMAMOUSIKIESTIATORIABAR/CAFETV ODIGOSTILEORASIPOLITISMOSKYPROSKOSMOSKRITIKESEKDILOSEISPROSOPAATHLITIKAPODOSFAIROMPASKETPARASKINIAELLADADIETHNIALLA SPORAPOPSEISSKITSOVIDEOSAUTONEAPAROUSIASIAPOSTOLESAGONESKALI ZOIFGEIADIATROFIEF ZINASTRACHRYSES SYNTAGESSYNTAGES SEFVIMA VIMACHRISIMAFARMAKEIAGIATROIAERODROMIALIMANIATILEFONAOPAPKAIROSSYNALLAGMALACHEIAAPPSPROSFORESENTYPI EDITION POLITIKITOPIKAPARASKINIOMEDIAELLADAKOSMOSEPISTIMIPERIVALLONTECHNOLOGIASYNENTEFXEISCHRYSES COMPANIES EIDISEISKYPROS OF CHTHESANAGNOSTI HAVE LOGOEPISTOLESSYNENTEFXEISDIMOFILI THE INTERN ETVIDEOSAFIEROMATAADVERTORIAL EPICHEIRISEISKYPROSBRAND VOICECAPITALFORBESBLOOMBERG OPINIONPROTAGONISTESKAFTI GRAMMICHRYSES ETAIREIESKARIERA ARTICLES IN "F" INTERVENTION IN "F" MESSAGE YOUR SKITSAO WORLD OF TWITTER THINGS TO DOCINEMAMOUSIKIESTIATORIABAR/CAFETV ODIGOSTILEORASI KYPROSKOSMOSKRITIKESEKDILOSEISPROSOPA PODOSFAIROMPASKETPARASKINIAELLADADIETHNIALLA SPORAPOPSEISSKITSOVIDEOS NEAPAROUSIASIAPOSTOLESAGONES YGEIADIATROFIEF ZINASTRACHRYSES SYNTAGESSYNTAGES SEFVIMA STEP FARMAKEIAGIATROIAERODROMIALIMANIATILEFONAOPAPKAIROSSYNALLAGMALACHEIAAPPSPROSFORES ENTERPRISES LTD BRAND VOICE CAPITAL FORBES BLOOMBERG OPINION PROTAGONISTS HOT LINE GOLDEN CAREERS
EXCLUSIVE COOPERATION
TOGETHER WITH
Powered by
Next The reduction in fuel prices has disappeared in 3 days HOME • INSIDER • CYPRUS • The reduction in fuel prices has disappeared in 3 days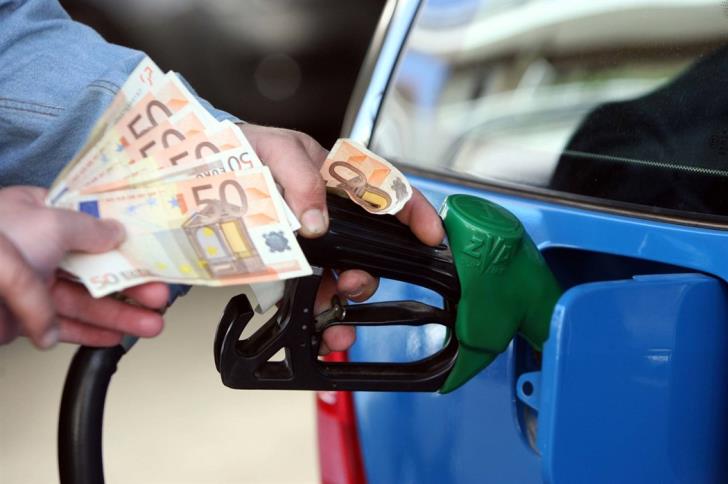 & nbsp & nbsp Άγγελος Νικολάου & nbsp; & nbsp;
The crazy course of fuel prices after the war in Ukraine, resulted in prices skyrocketing and literally caught fire in gas stations in Cyprus.
The government's decision to reduce the price of heating oil by 6.4 cents and the price of diesel by 8.3 cents, resulted in the price of the pump falling by only two days. This is because the oil companies proceeded almost simultaneously with the reductions in increases of 7 cents in gasoline and 12 cents in oil. Therefore, today the average price of diesel is more expensive than last Tuesday by 4.3 cents per liter, the price of heating oil by 6.4 cents, while the price of 95 octane gasoline is cheaper by 3.6 cents per liter . At the price observatory of the Ministry of Energy, the average prices of the main petroleum products are: 95 octane gasoline € 1,408 per liter, diesel € 1,544 and heating oil € 1,091. & Nbsp;
READ ALSO: & nbsp; will be re-introduced to the global tourism market
The Consumers' Association complained that the actual reduction in gas stations was less than the excise tax, decided by the Government. Specifically, on Tuesday, while the excise tax decreased by 8.33 cents per liter, the price of petrol 95 decreased by only 7.1 cents and diesel 7.5 cents. Respectively, heating oil decreased by 5.8 cents per liter, instead of 6.4 cents in which the tax was reduced.
The maintenance of oil prices at high levels and the almost absolute energy dependence of Cyprus on Petroleum products justify greater intervention by the government to the EU, with the aim of allowing further reductions in excise tax and VAT prices on petroleum products. This is due to the excessive dependence on the car as a means of transportation and the reduced interest in alternative means of transport, at least by the Cypriots. & Nbsp;
In recent days, however, the price of Brent oil has plunged 12.5% ​​and closed at $ 112 a barrel. The price of Brent oil reached $ 140 on Net Monday. In fact, on Friday, the price fell to 105.6 dollars, recording a fall of more than 17%. The reduction comes after reports that the United Arab Emirates would suggest to OPEC that production increase. & Nbsp;