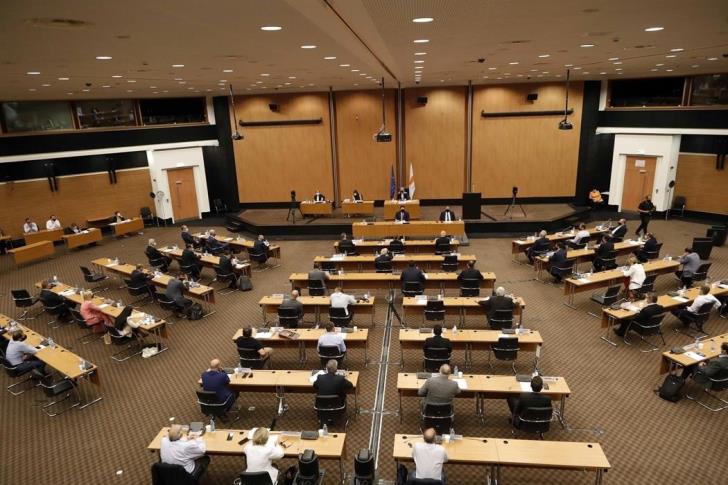 & nbsp & nbspInsider/ΚΥΠΕ & nbsp; & nbsp;
The Plenary Session of the Parliament unanimously voted in law the bill for the reduction of the excise tax on fuels with the entry into force of the reduction on March 8 & nbsp; March which will last until June 1 & nbsp;
The reduction in excise duty will be 7 cents per liter on petrol and oil, which increases to 8.3 cents per liter including VAT. At the same time, the excise tax on heating oil is reduced by 6.4 cents, including VAT. "
The law was passed under the urgent procedure as the bill had been approved earlier by the Council of Ministers. p>
According to the report of the Parliamentary Committee on Finance to the Plenary Session of the Parliament, the purpose of the reduction is to alleviate the financial costs borne by consumers and businesses, in the context of promoting policies to mitigate the effects of the Ukrainian crisis, especially on fuel prices. .
The Chairman of the Finance Committee Christiana Erotokritou, appointed by DIKO, expressed satisfaction with the reduction in the excise tax until June 1, adding that it was the only way for the state to react immediately to the external increase of petroleum products.
On behalf of DISY, Nikos Tornaritis said that the Government showed immediate reflexes for the critical period that the country is going through with the developments in Ukraine, adding that the reduction of the excise tax is an act of contribution to the ordinary citizen.
AKEL MP Costas & nbsp; Costa said that the Government should monitor what will happen until the 8th & nbsp; of the month & nbsp; The law will be enforced to avoid scandalous profits resulting in a reduction to benefit oil companies.
His Member of Parliament & nbsp; ELAM Sotiris Ioannou after observing that the state loses tens of millions of euros because our compatriots in order to ensure better fuel prices supply their vehicles from the occupied areas and expressed the assessment that the reduction will bring revenue to the state because the phenomenon will be stopped. >
EDEK MP Elias Myrianthous & nbsp; referred to the burden of public revenues from the reduction of the excise tax, noting that the Government should be ready to extend the reduction, if the developments do not allow the international reduction of the prices of petroleum products. p>
The view that the reduction in excise tax could be greater to prevent the supply of vehicles from the occupied areas, expressed the MP of DIPA & nbsp; Alekos Tryfonidis.
The President and Member of Parliament for the Ecologists' Movement, Charalambos Theopemptou, stated that if there were public transport, there would be no need to reduce fuel consumption.
The report of the Finance Committee states that, The new regulations do not apply immediately, in order to allow the market to adjust to the base of stocks held at petrol stations.
According to the Report, the law provides for a reduction of the rate compared to classes 1), 2) , 3) and 4) from € 429.00 per 1000 liters to € 359.00 per 1000 liters, reduction of the rate compared to classes 6), and 10) from € 400.00 per 1000 liters to € 330.00 per 1000 liters and reduction of the rate compared to classes 7), 9), 11) and 13) from € 74.73 per 1000 liters to € 21.00 per 1000 liters.