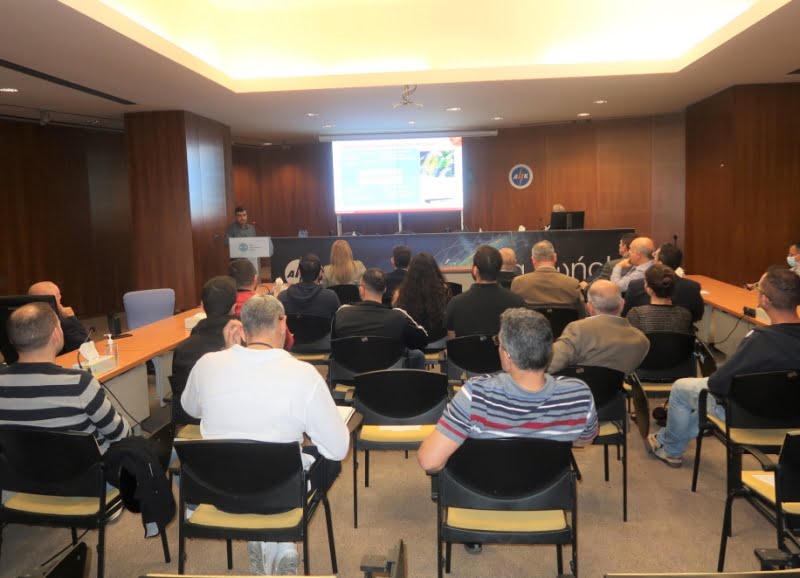 Results of cooperation were presented by Center of Excellence "Koios" and EAC – "The EAC is in a phase of significant changes" said the General Director
Download the CYPRUS TIMES APP! HERE for Android and HERE for iOS
The results of their research collaboration were presented by the Center of Excellence for Research and Innovation "Koios" of the University of Cyprus and the Cyprus Electricity Authority (ECA), in the context of a relevant conference held on Friday, November 25, 2022.
The results aim, among other things, at the modernization of Cyprus' electricity network, thus facilitating the green and digital transition.
During the conference, there was a presentation of the results of eight research projects, which are prepared by the "Koios" Center of Excellence for the benefit of EAC and concern the intelligent monitoring and management of the equipment of the transmission and distribution network, the automated analysis of the operation of the network distribution, the intelligent management of future distribution systems, as well as automated risk management within the organization. In addition, reference was also made to the cooperation of the two parties in national and European funded programs. The coordinator of the meeting was the Director of the Office of the General Directorate of EAC, Mr. Andreas Ioannidis.
The President of the Board of Directors of EAC, Ms. Despoina Panagiotou Theodosiou, after thanking the coordinators and the research team of "Koios" who worked to implement these projects, said that innovation is the vehicle of development and that the EAC has designed a special policy that supports innovation and advances research. Today's meeting, Ms. Theodosiou added, is part of the wider implementation framework of this policy. In conclusion, the President of the Board of Directors of the EAC wished for the continuation of the cooperation between the two organizations, as it yields beneficial results both for the EAC and for the research community of Cyprus.