Clean sea water in the area of ​​Marina Ayia Napa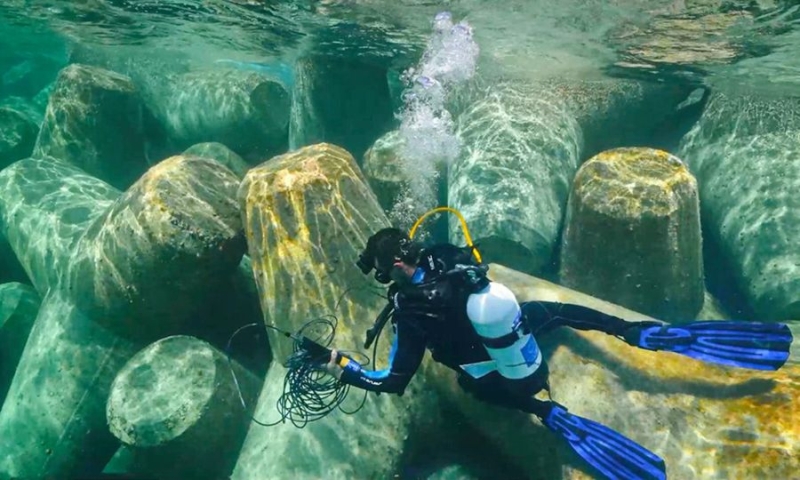 The "Seamachia for cleaner seas" program is successfully implemented and shows its first positive results. The first phase of the study was successfully completed by the EMERGE research center of TEPAK and demonstrates that the quality of the coastal sea water in the sea area of ​​the Ayia Napa Marina is within permissible limits and no problem is presented. The program is a collaboration between the Bank of Cyprus, the NGO CYMEPA and the Cyprus University of Technology (TEPAK).
The Center carried out tests of the system for monitoring environmental parameters and quality characteristics of sea water and according to the results, useful data were obtained over a period of time, which are expected to form an initial database, something that has been absent until now.
The database will be developed by collecting a significant amount of data on the marine environment in the area and for the early detection of pollution indicators, providing warnings when problems start to arise.
Furthermore, this database can help plan preventive and corrective measures. measures and infrastructures, but also in the development of a knowledge core for education, research and development.
The program is financed by the Bank of Cyprus in the context of its actions to protect the Environment, strengthening its positive impact on the United Nations Sustainable Development Goal number 14, "Life in Water", which is aligned with the Environmental, Social and related Governance (ESG) strategy of the Bank.
In addition, as part of its campaign for its new Visa Debit card made from plastic recovered from the seas, the Bank informed the public about the issues of plastic water pollution and the impact on life under the sea, through a dedicated online platform prepared for this purpose. On the weekend of July 1 and 2, with the aim of further raising awareness among young and old, the Bank organized with great success the action "It's so… cool to recycle!" on the popular beach of Protaras, Fig Tree Bay. In collaboration with the Municipality of Paralimni, it invited bathers to bring plastic bottles and glasses to the recycling bins and served them ice cream from the specially designed van.
Finally, the Bank organized a simultaneous cleaning of two beaches, in Limassol and Larnaca, with the participation of its staff, while strengthening corporate volunteerism. The clean-ups were organized in collaboration with CYMEPA and the Municipalities of Limassol and Larnaca.
< iframe width='300px' height='500px' src='https://www.adstorebluebird.cy/api/banner/ServeBanner?zoneId=2734' frameborder='0' scrolling='no'>