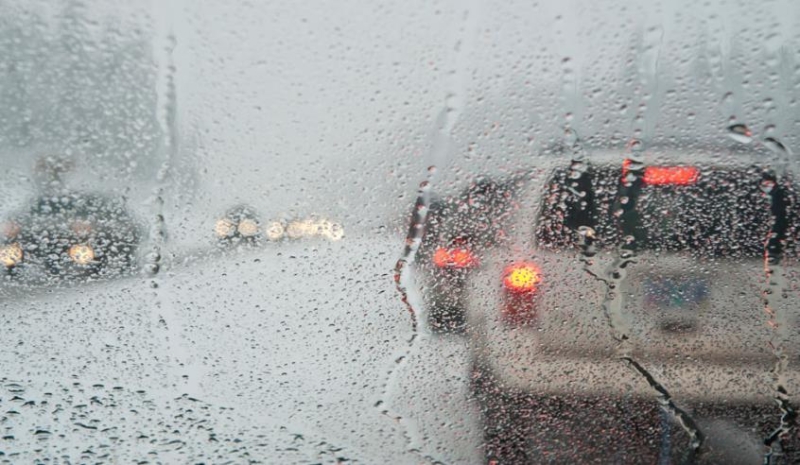 The rainfall that occurred at noon on Monday in areas of Paphos, Limassol and Nicosia, as well as the snowfall that occurred in the wider Troodos area, affect traffic, since they make the road surface slippery of roads.
Specifically, around 1:00 p.m., on the section of the Paphos-Limessos highway, between Pissouri and Avdimos, there was heavy rain and hail, resulting in the flow and accumulation of water and hail making the roadway dangerously slippery.
Rainfall also occurs in other areas of the Paphos-Limessos highway, as well as in areas of the Nicosia-Kokkinotrimithia highway, without, however, presenting any particular problems on the road network. However, caution is advised to passing vehicle drivers, for safe driving in the rain.
In Troodos, due to the snowfall, the Platron-Troodos, Karvouna-Troodos, and Prodromos-Troodos roads are ONLY open to vehicles with four-wheel drive or equipped with anti-skid chains.
In the mountains areas of Morphou and in particular on the roads Kakopetrias-Karvounas and Pedoulas-Kykkos, there are no particular problems in the road network. The situation in the road network of the cities, in all the provinces, is without problems.
It should be noted that due to the prevailing winter conditions, the situation in the road network is changing. The public is urged, as before their movements, to be informed about the state of the roads through the announcements made by the Police.
The announcements of the Police are posted in a timely manner on the information website of the Police www.cypruspolicenews.com, on the Police Facebook page (Facebook.com/cypolice), as well as the Police Twitter account (twitter.com/Cyprus_Police).