POWERED BY:
01:56 Thursday
24 March 2022 INSIDER • GOAL • IN-CYPRUS • PROPERTY • CYPRUS-IS • CAREER LIKE • GOING OUT • XRYSES SYNTAGES • ACTIVE • PHILGROUP ΕΙΔΗΣΕΙ ; SOCIETY & nbsp; INSIDER & nbsp; OPINIONS & nbsp; GOING OUT & nbsp; CULTURE & nbsp; SPORTS & nbsp; AUTO & nbsp; GOOD LIFE & nbsp; USEFUL & nbsp; PRINTED EDITION & nbsp;
ARCHIKIEIDISEISPOLITIKITOPIKAPARASKINIOMEDIAELLADAKOSMOSEPISTIMIPERIVALLONTECHNOLOGIASYNENTEFXEISCHRYSES ETAIREIESKOINONIAEIDISEISKYPROS OF CHTHESANAGNOSTI HAVE LOGOEPISTOLESSYNENTEFXEISDIMOFILI IN INTERNETVIDEOSAFIEROMATAADVERTORIALINSIDEREPICHEIRISEISKYPROSBRAND VOICECAPITALFORBESBLOOMBERG OPINIONPROTAGONISTESKAFTI GRAMMICHRYSES ETAIREIESKARIERAAPOPSEISARTHRA IN "F" INTERVENTION IN "F" MESSAGE YOUR SKITSAO WORLD TWITTERGOING OUTTHINGS TO DOCINEMAMOUSIKIESTIATORIABAR/CAFETV ODIGOSTILEORASIPOLITISMOSKYPROSKOSMOSKRITIKESEKDILOSEISPROSOPAATHLITIKAPODOSFAIROMPASKETPARASKINIAELLADADIETHNIALLA SPORAPOPSEISSKITSOVIDEOSAUTONEAPAROUSIASIAPOSTOLESAGONESKALI ZOIFGEIADIATROFIEF ZINASTRACHRYSES SYNTAGESSYNTAGES SEFVIMA VIMACHRISIMAFARMAKEIAGIATROIAERODROMIALIMANIATILEFONAOPAPKAIROSSYNALLAGMALACHEIAAPPSPROSFORESENTYPI EDITION POLITIKITOPIKAPARASKINIOMEDIAELLADAKOSMOSEPISTIMIPERIVALLONTECHNOLOGIASYNENTEFXEISCHRYSES COMPANIES EIDISEISKYPROS OF CHTHESANAGNOSTI HAVE LOGOEPISTOLESSYNENTEFXEISDIMOFILI THE INTERN ETVIDEOSAFIEROMATAADVERTORIAL EPICHEIRISEISKYPROSBRAND VOICECAPITALFORBESBLOOMBERG OPINIONPROTAGONISTESKAFTI GRAMMICHRYSES ETAIREIESKARIERA ARTICLES IN "F" INTERVENTION IN "F" MESSAGE YOUR SKITSAO WORLD OF TWITTER THINGS TO DOCINEMAMOUSIKIESTIATORIABAR/CAFETV ODIGOSTILEORASI KYPROSKOSMOSKRITIKESEKDILOSEISPROSOPA PODOSFAIROMPASKETPARASKINIAELLADADIETHNIALLA SPORAPOPSEISSKITSOVIDEOS NEAPAROUSIASIAPOSTOLESAGONES YGEIADIATROFIEF ZINASTRACHRYSES SYNTAGESSYNTAGES SEFVIMA STEP FARMAKEIAGIATROIAERODROMIALIMANIATILEFONAOPAPKAIROSSYNALLAGMALACHEIAAPPSPROSFORES ENTERPRISES LTD BRAND VOICE CAPITAL FORBES BLOOMBERG OPINION PROTAGONISTS HOT LINE GOLDEN CAREER COMPANIES
EXCLUSIVE COOPERATION
TOGETHER WITH
Powered by
Next Previous The Russian invasion brings three colossi to Cyprus HOME • INSIDER • CYPRUS • The Russian invasion brings three colossi to Cyprus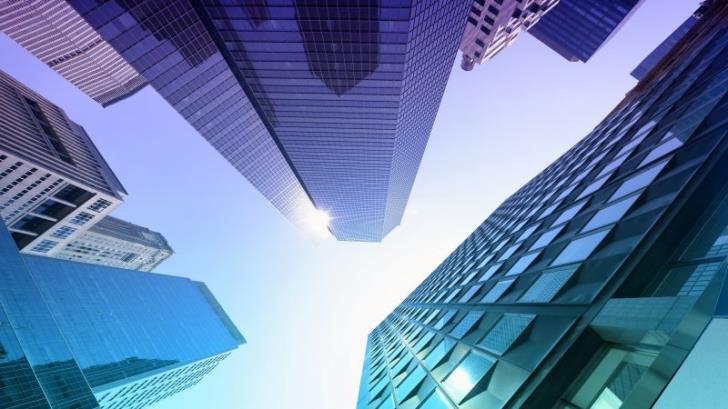 & nbsp & nbspInsider & nbsp; & nbsp;
An agreement & nbsp; with three IT giants & nbsp; whose activities are influenced by the Russian invasion of Ukraine was signed by G & P Lazarou Estate Agents. Under the agreement, the company undertook to find office and residential premises in the three IT giants, due to their relocation to Cyprus. & Nbsp;
According to what the CEO of G & amp told Insider Lazarou, Petros Lazarou, are three giant companies with a non-existent to minimal presence in Cyprus until today, which decided to transfer a significant part of their work to our island. & nbsp;
As Mr. Lazarou told us, the first 200 people of these companies will arrive in Cyprus on April 3, while within the next month the remaining 300 are expected to come to our country. /p>
He invited, through Insider, those interested in & nbsp; office and residential premises in the provinces of Nicosia, Limassol and Larnaca to contact him for more information.