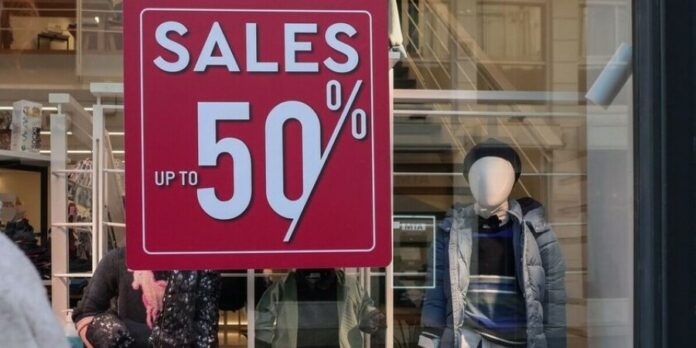 In view of the start of the discount period, the Cypriot Consumers Association calls on consumers to pay special attention.
Detailed advice:
1. Before making a transaction decision, you research the product you are interested in. It is very important to know that stores can have discounts throughout the year and therefore there is no reason to buy products under pressure.
2. A large discount rate does not necessarily mean a lower final price. The criterion for your purchase should be the final purchase price and not the discount percentage.
3. The listing of a double price, i.e. the original (which is usually deleted) and the new price is mandatory. It is very important for them to know that stores can run sales throughout the year and therefore there is no reason to buy under pressure. However, the seller reserves the right to list only the discount rate, which should be completely understandable and clear to the average consumer.
4. Pay particular attention to stores that advertise deep discounts on one or a few of their items. This does not mean that the rest of the items in these stores are cheaper than corresponding items in other stores.
5. Check the store's return policy before making a purchase. Remember that for purchases from the store there is no legal obligation and it is up to each store's policy whether to accept returns or exchanges.
6. If you intend to buy a product of value (eg mobile phone, computer), it is important to evaluate the reliability and quality of service of the particular seller. Ask other consumers about their experiences, such as the seller's responsiveness to warranty issues and after-sales service.
7. You are entitled to a statutory warranty of two (2) years for new products and one (1) year for used products.
8. If the product you purchase shows a serious defect within the first thirty (30) days, you have the right to a replacement or a refund.
9. You have a right to repair within twenty-five (25) days if the product you purchased is defective.
10. In the case of online purchases, consumers have the right of withdrawal up to fourteen (14) days after receiving the product.
11. Find out whether the store you are interested in participates in the Alternative Resolution of Consumer Disputes mechanism or another similar mechanism, such as the consumer dispute resolution mechanism offered by the Cyprus Consumers Association.
In case of violations, consumers should to contact the Consumer Hotline at 1429 and the Cyprus Consumers' Association at 22516112.
source: SIGMALIVE