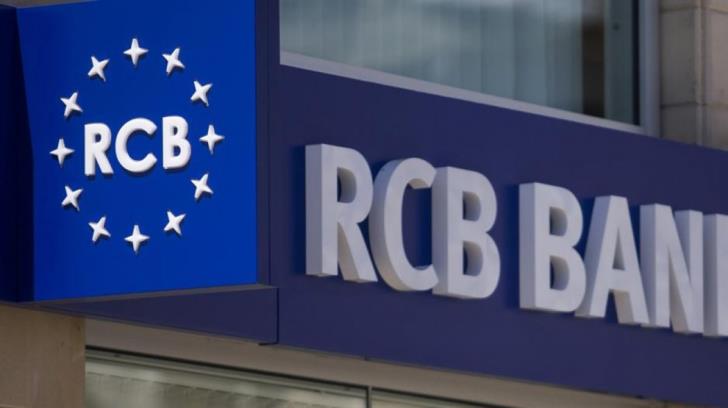 & nbsp & nbspΘεανώ Θειοπούλου & nbsp; & nbsp;
In an effort to break free of sanctions imposed on Russian banks, including state-owned VTB Bank (PJSC), RCB Bank has decided to transfer 46.29% of its shares in VTB Bank (PJSC) to the bank. to other existing Cypriot shareholders of the bank representing the management of RCB Bank.
According to an announcement by RCB Bank, on Thursday night, the same day that the Russian military operation in Ukraine began and sanctions were announced by the USA and the United Kingdom, it was decided to transfer the shares of VTB Bank (PJSC) to RCB Bank (46, 29%) to other shareholders. Following these developments, RCB Bank becomes a purely Cypriot bank and distances itself from any sanctions that would affect one of its major shareholders, which is a state-owned Russian bank (VTB Bank). The announcement of RCB Bank states that "following this development, and subject to the consent of the supervisory authorities, the shareholding structure of RCB Bank now consists exclusively of private Cypriot shareholders from the management of the bank".
The developments were almost expected for RCB Bank and according to information from "F" there was concern from the previous days at the supervisory and political level whether there will be sanctions in banks that have a shareholding relationship with Russian banks. The move to move shares from the Russian parent company to Cypriot shareholders allayed any concerns. the effect of sanctions on its customers.
The Russian news agency Interfax reported that the Russian bank VTB, which is facing sanctions from the West, is restructuring its funds, in order to minimize the risk from the new measures. Among the restructurings, according to Interfax, was the sale of 46% of the shares held by VTB to RCB Bank in Cyprus.
On the night of Thursday, February 24, 2022, the United States of America together with the EU and England imposed economic sanctions on Russia. The British Prime Minister Boris Johnson, speaking of the "biggest and strictest" package of sanctions "Russia has ever seen", announced, among other things, the complete freezing of the assets of the Russian state bank VTB, with total assets of 154 billion pounds. p>
Later, US President Joe Biden, after concluding the extraordinary G7 summit by teleconference and in the light of the Russian invasion of Ukraine, announced the sanctions imposed on Russia. Among other things, he announced sanctions on VTB Bank, Russia's second-largest bank, and 20 of its subsidiaries. will freeze Russian assets in Europe and cut off Russian banks' access to European capital markets and all that in close consultation with the United States, the United Kingdom, Canada, Japan and Australia.