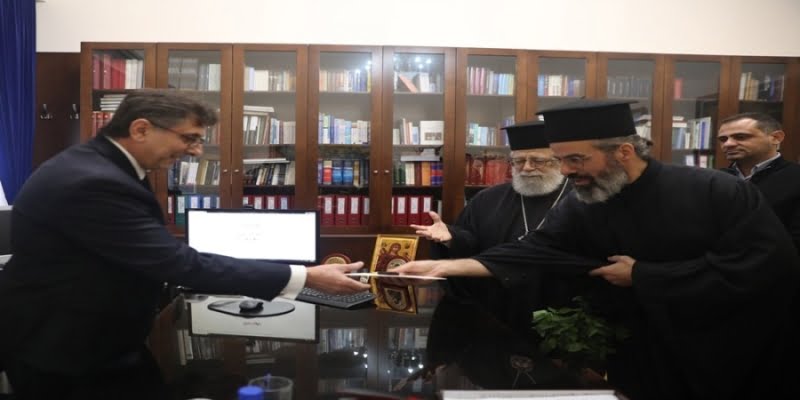 Rumors of holy alliances and Byzantineisms in the ecclesiastical circles are on the rise, just a few weeks, before the appointment of the new Archbishop. The claimants to the throne are measuring their dynamics and allies, with information that they want the Metropolitan of Paphos to aim for election from the first vote of the Holy Synod.
According to the theologian, Theodoros Kyriakou, &laquo "the only case where someone collects 9 votes is from the group of the Archbishops and that is the Metropolitan of Paphos". in case of a second vote.
In this eventuality, the balances may change, bringing surprises. In fact, it is not excluded that even close family relationships will be recruited, in order to change the relationships in the Holy Synod. Metropolitan of Kyrenia from the battle.
In the foreground, according to information, is also the possibility of an attempt to influence the elections by the Ecumenical Patriarchate, which for some time has been photographing its own elect.
According to information from SIGMA, the counting of votes of the December 18 election will take place on the spot at the polling stations and the announcement of the results will be made on the same day.
In the headquarters of the main contenders, meanwhile, there is a fever of organizational mobilization with supporters of candidates plowing literally Cyprus with house-to-house visits and the sole aim of securing the greatest possible support from the Christ-named crew.
Read also: Kyriakou: Who benefits from Karpasia's withdrawal – I don't know what will happen with Morphou