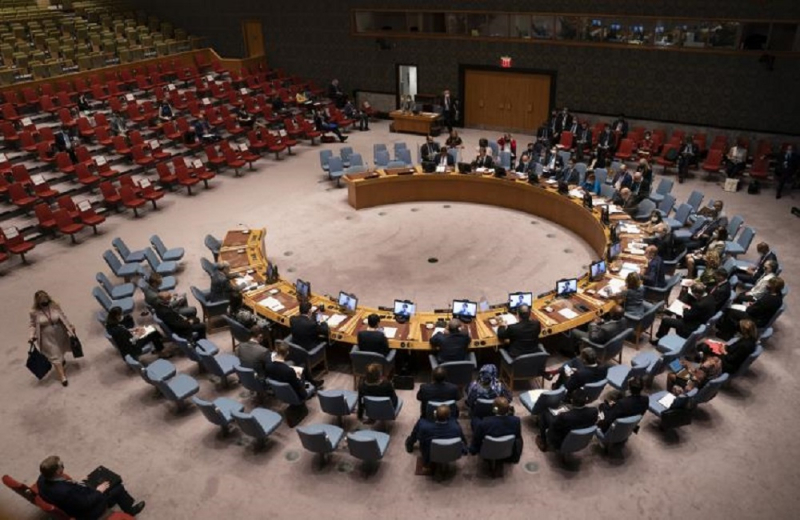 The UN Security Council will discuss the current situation regarding the Cyprus issue, in the context of the consultations that will be held this afternoon (New York time) before the House, for the renewal of the mandate of the United Nations peacekeeping force. Nations in Cyprus (for another six months. The adoption of the resolution for the renewal of the term of UNFICYP is scheduled for January 27 in the morning.
In particular, the Security Council will discuss today the reports of the UN Secretary General, Antonio Guterres, on the Mission of Good Services and UNFICYP submitted to him in early January.
In his report for UNFICYP, Mr. Guterres suggests a renewal of the peacekeeping force for another six months, ie until July 31, 2022. leaders and their representatives to maintain dialogue between them, expressed concern about the lack of communication between the two communities and called on leaders to encourage more direct contact and cooperation between them.
The passage of time continues to complicate the efforts to find a mutually acceptable solution in Cyprus, said Mr. Guterres, in his report on the Mission of His Good Services, which concerns the developments in the Cyprus issue since June 19. 2021 until December 15, 2021.
"I note with concern that, during this recent period, the positions of the communities appear to have been further consolidated and further spaced," said the head of the international body, who noted that he continues to be guided by his relevant resolutions. Security Council adopted by the United Nations.
The Government Spokesman, Marios Pelekanos, had stated to KYPE that it is sad that the UN Secretary General keeps equal distances in his reports. "We see that the reports are equidistant, possibly in an effort by the Secretary-General to keep the window open so that the effort to resume dialogue can continue," he said.