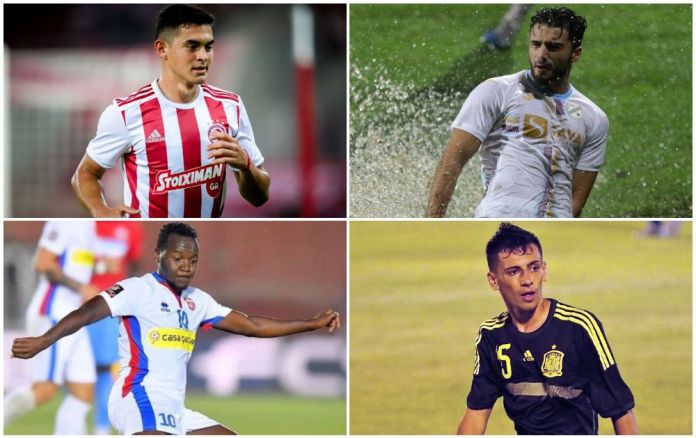 Several of our teams needed the last day of the transfer window to complete their reinforcement.
Seven specific, of which four "big", made an addition to their roster, although in two of these cases were agreements of previous days that were formalized within the 31st of the month.
Let's see the six transfers of the final…
AEK has formalized the loan of the 24-year-old Spanish winger Gaspar Panadero from Karabakh until the end of the season.
Doxa acquired the 20-year-old Cypriot winger Giorgos Pontikos on loan from Apollon until the end of the season.
Apollon has formalized the transfer of 26-year-old French midfielder Ervin Ongeda (Botosani) until May 2025.
Anorthosis acquired the 24-year-old Portuguese central defender Joao Escoval (Rijeka) by May 2023.
Omonia took on loan from Olympiakos Piraeus until the end of the season the 22-year-old Argentine midfielder Maximiliano Lover .
Aris acquired 30-year-old Hungarian midfielder Istvan Bognar (Paksi).
PAEEK acquired the 22-year-old Dutch central defender Thais van Ameronhen .
"WINDOW" UNTIL FRIDAY
It is worth noting that yes, the winter transfer window is over, but those of our teams that have not completed the four moves they are entitled to, have a "window" until Friday for a new addition.
Specifically, from tomorrow Tuesday (1/2) until Friday (4/2) there is the possibility for registration of unemployed football players.
According to the KOP, "an unemployed footballer is a footballer who, upon completing the first transfer period, is a free footballer and is not bound by any footballer's contract".