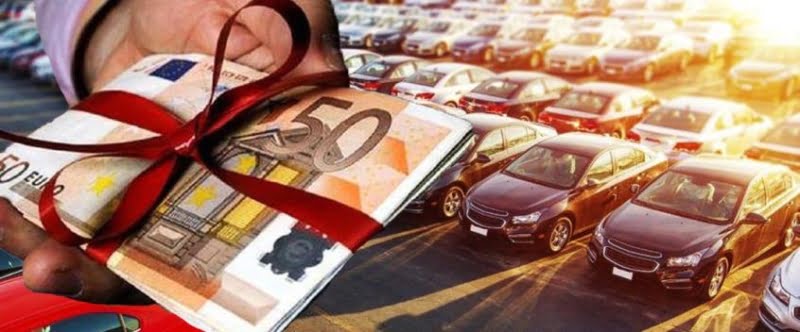 < /p>
The majority of consumers have turned to used vehicles, as the prices for buying a new car, combined with the delay observed for their delivery, has led to this solution, which is now a… one way street. However, things are no longer so rosy even for used vehicles, since the upward trend in their selling prices has already been observed, reaching up to 10%.
More specifically, a used vehicle whose price was 10,000 euros, now its price is increased by 10%, that is, 1,000 euros more expensive. In statements he gave to REPORTER, the president of the Used Car Trade Association, Andreas Siikkis, rang the bell, to explain that this increase does not affect all types of vehicles, but this increase applies to most of them.
In fact, as Mr. Siikkis added, "the majority of the world at the moment, moves and is more interested in small and economical cars, with prices below 10,000 euros, to be able to simply satisfy their needs and then they will see what will do. The larger consumer society moves at these prices, as a temporary measure, until they see what will happen with the developments that are happening, because the war in Ukraine seems to have affected all sectors and does not leave the Cypriot society unnoticed".
The reason behind these sharp increases in vehicles, lies in the fact that there is a shortage of raw material, but also the war between Russia and Ukraine. "The truth is that car price hikes are now visible as factory productions have been reduced, resulting in delays in vehicle orders. If someone goes to buy a new vehicle today, it will come in at least a year. This observed delay has managed to make people not interested in buying a car and waiting for a year and thus there is more demand in the domestic market. Which makes used vehicles more expensive now".
When there is a lot of demand and little supply, there is an increase in prices, Mr. Siikkis made clear. "This fact is the main reason why car prices have increased." At the same time, however, all imports of used cars, from Japan and England, seem to be delayed, due to the lack of ships to transport the cars from Japan to Cyprus and from England to Cyprus. "The lines have now dwindled, as where Japan had three ships, it now has one, and where England had two ships, it now has half. There is no easy transport of cars unfortunately, so that they are delivered within the time frames. These are very serious things, which have also led to an increase in the prices of used vehicles".
However, illegal dealers who operate via the internet and manage to deceive unsuspecting citizens continue to cause particular concern, while at the same time, illegal acts continue even on sidewalks and various plots of land, which causes particular damage to professional sellers.&nbsp ;
"Illegal acts that take place on the sidewalks and in the plots, certainly have not completely disappeared and have not left the market, but they have decreased. However, the damage to the professional sellers continues and the state loses important revenues. Unfortunately, it is not easy to spot illegal dealers today, as most of them have left the sidewalks and fields and now they have entered the internet and social media and all the problems today are created by them. Either the cars are bad and they deceive the unsuspecting citizens, or they will take the money in cash and change phones and disappear". the costs and risks
Why is it dangerous to turn on the air conditioner as soon as we get into the car
Why do vehicles catch fire in move-The pitfalls we don't consider
The nine rules for reducing fuel consumption-From windows to tires
The black box that will be hidden in vehicles, its role and what it will record
Long road to electrification – The problems, stations and costs
In the… socket for electric vehicles-Applications exceeded expectations