Due to removing shadows from the area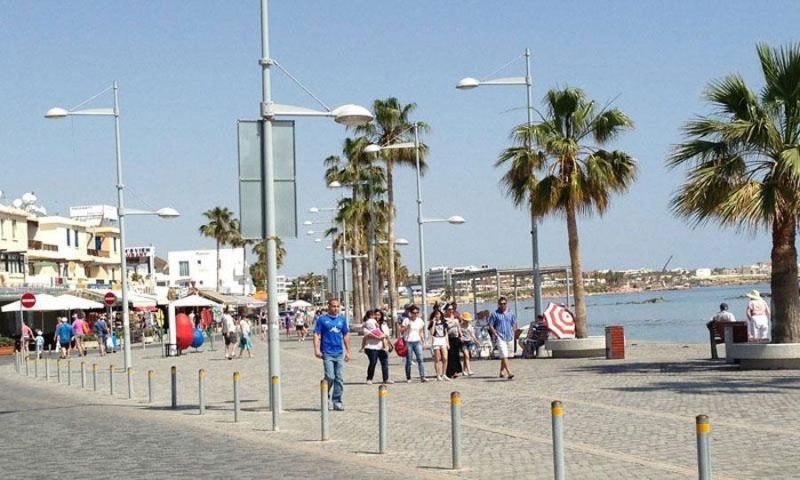 Stock Photo
The reaction is expressed by shopkeepers of the seafront of Pafos after the removal of their shops' awnings, during the early hours of Thursday morning, by the Local Authority. Regarding the issue, the shopkeepers will send a relevant letter through their lawyer to the new Minister of the Interior expressing their protest and also to the Chief of Police.
The removal of the umbrellas, according to the complainants, started at 06:00 in the morning while on Wednesday a meeting of the owners of cafes and souvenir shops with the Mayor of Paphos in the coastal area was preceded on Wednesday, in the context of which they were informed about the projects being carried out in the area of the beach front.
The complaining shopkeepers reported to KYPE that a crew from the Municipality of Paphos proceeded from Thursday morning to remove extensions and signs and to remove umbrellas that carry permanent structures.< /p>
The shopkeepers claim that they paid a large sum of money for the sunshades, and at the mayor's office of the Mayor of Paphos Phaedon Phaedonos, they were paid off. However, they noted, the decision to build umbrellas was made by the previous city council. For his part, the Mayor of Paphos, as they report, informed them that he is not bound by the actions of the previous municipal council.
They pointed out that some of them paid up to 15,000 euros for the manufacture of umbrellas. The shopkeepers said they tried to raise the issue with Phaedonas Phaedonas during Wednesday's meeting, however, according to their claims, he refused to listen to them.
Furthermore, in her statements, Ioanna Neofytou, lawyer for the complainants, stated that she is in the process of studying the documents because 20-30 shopkeepers are affected by the situation. We must, said Mrs. Neophytou, see what steps need to be taken to the competent bodies and before the Court in order to ensure their rights.
It was also noted that the Municipality, as an Urban Planning Authority, if it finds that there are irregularities, it must set a deadline for citizens to comply "which in this case was not done". He also continued, according to the Law on Municipalities, if it is considered that these are arbitrary constructions and again a deadline must be given through notification.
He finally mentioned that there may be formal irregularities , however, said these may not be due to shopkeepers.