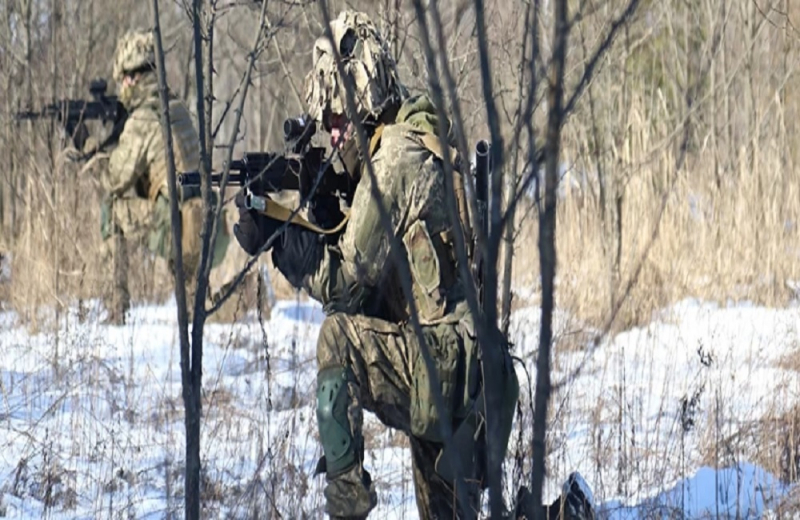 A group of lawmakers and foreign media representatives visiting the war zone in eastern Ukraine came under fire and had to be taken to a shelter, a spokeswoman for President Volodymyr Zelensky's party said today. . The spokeswoman did not provide further details.
Mercenaries carry out provocations
The Ukrainian military announced today that mercenaries have arrived in separatist-controlled eastern Ukraine to carry out provocations in cooperation with the Russian secret services.
& # 8220; The aim of these challenges will, of course, be to blame Ukraine Ukraine has accused Russia of plotting to inflict civilian casualties on eastern Ukraine so that Moscow could have a reason to attack it. her neighbor. Moscow denies it.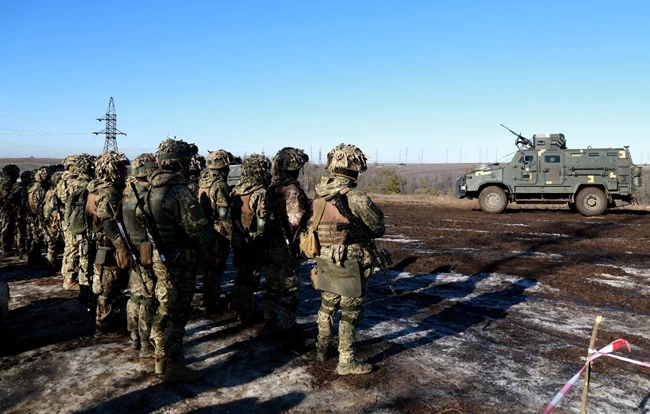 France, Germany, Austria urge citizens to leave Ukraine
France today called on French citizens to leave Ukraine and appealed to those in areas close to the east of the country to leave & # 8220; without delay & # 8221 ;.
& # 8220; All French nationals who do not need to stay in Ukraine are advised to leave the country, the French Foreign Ministry said in a statement today.
those located & # 8220; in the Kharkiv, Luhansk and Donetsk regions & # 8221; but also in the Dnipro area & # 8220; are called to leave these zones without delay & # 8221; .
Tensions between Ukraine and Russia are rising
The German Foreign Ministry is also calling on all Germans in Ukraine to leave the country immediately.
Updating its travel directive, the The German government points out that tensions between Ukraine and Russia continue to rise, due to the massive presence and movement of Russian military units near the Ukrainian border.
& # 8220; A military conflict could occur at any time & # 8221 ;, the statement said, advising Germans in the country to monitor developments in the media and subscribe to the German Foreign Ministry 's crisis prevention lists. & # 8220; Leave on time! In the event of a Russian attack on Ukraine, the options for supporting German citizens will be very limited & # 8221 ;, the ministry warns and specifically invites those in the Donetsk region to contact either the German embassy in Kiev or the Foreign Ministry in Berlin .
& # 8221; The situation will get worse & # 8221; Austrian Foreign Ministry
The Austrian Foreign Ministry today called on Austrians in Ukraine to leave the country immediately, with the exception of its western regions.
The ministry points out that the tension has escalated significantly in the last 24 hours, while & # 8220; it should be expected that the situation will worsen further & # 8221; and warns against & # 8220; unnecessary & # 8221; Jens Stoltenberg: Moscow Seeks Security Guarantees Knowing Alliance Cannot Satisfy NATO Secretary General Jens Stoltenberg said today it had sent a letter Thursday to Russian Foreign Minister Sergei Lavrov for dialogue within the NATO-Russia Council to avoid a conflict in Ukraine, but warned Moscow of the dangers of making weak security guarantees.
Stoltenberg told the Munich Security Conference that there was no evidence of Russia's withdrawal from Ukraine 's border, despite Moscow' s claims this week that it has begun withdrawing its troops, and noted that the risk of conflict is real .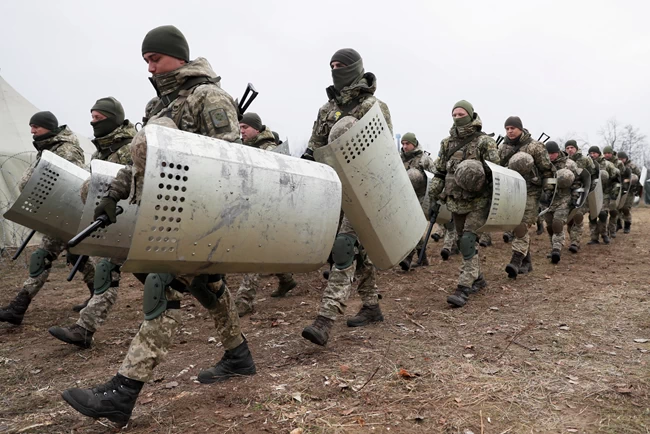 NATO Secretary General clarifies that in his letter he calls on Lavrov to agree to more talks within the NATO-Russia Council , which was convened in January to formally discuss Moscow's calls for allies to withdraw their troops from Eastern Europe.
& # 8220; I invited Russia and all NATO allies to meetings within the NATO-Russia Council. And I repeated my invitation in the letter I sent to Minister Lavrov on Thursday & # 8221 ;, he said.
& # 8221; They continue to develop troops & # 8221;
& # 8220; < strong> We are too worried because we see that they continue to develop soldiers, they continue to prepare. And we have never seen in Europe, after the end of the Cold War, such a large concentration of troops on combat readiness & # 8221 ;, he added.
In a rare acceptance of the limits of diplomacy, Stoltenberg also said that Moscow demands security guarantees that the Kremlin knows NATO can never satisfy.
Russia has sent tens of thousands of troops near its border with Ukraine while insisting that it has no plans to invade. President Vladimir Putin is pushing for security guarantees, including Ukraine's non-membership in NATO. The Alliance, however, has replied that, under United Nations treaties, each nation is free to choose its own alliances.
& # 8220; Therefore the danger now is the combination of mass military growth with very threatening rhetoric and making demands that they know we can not satisfy and say that if we do not satisfy them there will be military repercussions & # 8221 ;.
THETOC.GR