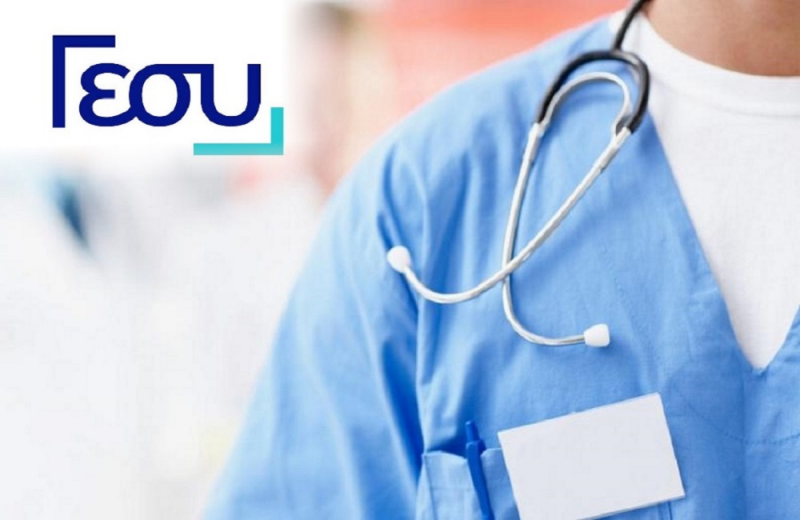 Expresses its strong dissatisfaction with the "Social Alliance for the Implementation of GESS", in relation to the latest events and developments regarding GESS.
"We are watching with concern the efforts to devalue the General Health System and the exploitation of which some are experiencing the existing, but largely expected practical problems faced by the System which, let us not forget, is in a very early phase of operation." says the Social Alliance in a statement.
The Social Alliance, which has played a key role in the implementation of the GESS, notes that the more vigorously it fought for the implementation of the GESS, the more vigorously and with more determination will continue its struggle to improve and preserve in every way and with every price the greatest social conquest since the founding of the Republic.
"The GESS is no longer an unfulfilled goal that was a tool of political and economic interests. GESS belongs to the society and the citizens who have been deprived of it for so many years and everyone, without exception, has a duty to protect it as the apple of their eye and to strengthen it. The Alliance, through its representatives on the Board of Directors of OAU, will further contribute to the reduction of abuses, the severe punishment of those who exploit the System as well as the improvement of the quality of the services provided, preserving its mono-insurance character ", he adds.
The Social Alliance states that "the excessive approaches, the risks and the devaluation attempted by some towards both the System and the Health Insurance Organization, are done maliciously and aim at undermining the future of GESS".
In addition, he calls on everyone to rise to the occasion "in order to collectively face the challenges and to isolate those who opportunistically undermine the System and this great social conquest".
"Regarding the unilateral decision of the Ministry of Finance for non-payment of the state contribution to the GESS, the Social Alliance is strongly opposed. For any financial debts or outstanding issues exist between Min. Health and ODA should be discussed, but also agreed to deal with them. However, in no case can the State unilaterally pay its contributions, as provided by the current legislation ", he adds.
The Social Alliance states that it fully agrees that all services should be included in the GESS .
"Nevertheless, it is understandable that it takes time for the know-how to develop, which is why the Ministry of Health, as an institution of the State, must cooperate with the OAU, which is also an institution of the State, for support of the whole effort. Despite any problems, we must focus on the very important services that GESS has offered to the Cypriot people. And because we know the benefits of GESS much better than anyone and because GESS is all of us, all the citizens who embraced it and benefit daily, the members of the Social Alliance join their voices and warn everyone ΄Down hands from GESS ΄ », καταλήγει.
ΚΥΠΕ