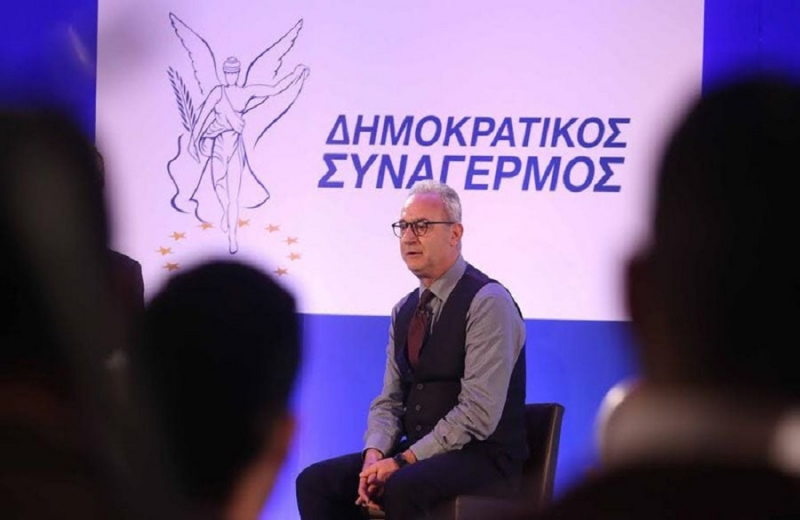 The electoral staff of the president of DISY and candidate of the party for the presidency of the Republic, Averof Neophytou, began to be formed.
Specifically, a meeting was held yesterday between the president of the ruling party and central officials of the party, during which the first decisions were taken regarding the formation of an electoral staff. In fact, the first roles were distributed, with senior party executives taking over positions of responsibility for each province.
In the province of Nicosia, DISY MP Nikos Tornaritis takes over the responsibility of the staff. In Limassol, MP Efthymios Diplaros will be in charge of the staff. In the province of Larnaca, the speaker of the Parliament, Annita Dimitriou, will be in charge, and in the province of Famagusta, the former MP of the party, George Georgiou, will be in charge.
The vice-president of DISY, Haris Georgiadis, took over the leadership of the pre-election campaign.
Of course, other central executives are being recruited, such as DISY spokesman Dimitris Dimitriou, MP Onoufrios Koullas, as well as mayors of the party, in an effort to rally members and supporters of the party.
Meanwhile, a speech by the President of the Republic, Nikos Anastasiadis, was scheduled at the Supreme Council that will meet on March 12 to ratify the candidacy of Averof Neophytos.