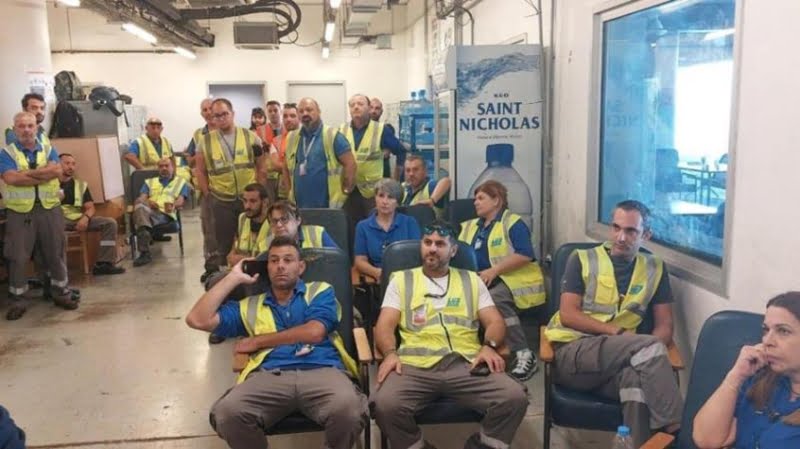 The trade unions representing the former hourly government staff employed by the LGS company at Larnaca and Paphos airports are going on strike.
According to announcement issued on Tuesday by PASEY – PEO and SEK, which was communicated to the Director General of the Ministry of Transport and the Directors of the Mediation Service of the Ministry of Labor and Hermes Airports, the unions proceed to take strike action on December 15 due to the inability to find a solution regarding their requests, which they had brought to the company's attention with their letters on October 7.
They add that despite discussing the whole matter with LGS both privately and in the presence of the competent Ministries of Labor and Transport, but also of the managing company Hermes Airports Ltd., have not received any response to resolve the whole issue.
They point out that for the protection of workers the only which is now their dynamic reaction, adding that they expect the whole issue to be resolved in writing before December 15.