The FTSE/CySE 20 Index closed at 76.44 points, down 0.23%.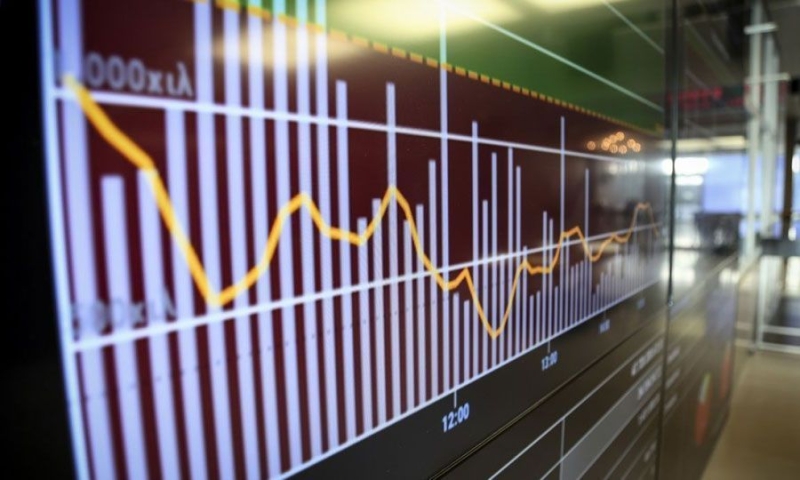 Small losses, for the fourth consecutive stock market meeting, were presented on Thursday by the Cyprus Stock Exchange. The General Index closed at 126.16 points, marking a marginal drop of 0.24%.
The FTSE/CySE 20 Index closed at 76.44 points, down 0.23%. The daily turnover was limited to €148,924.
Of the individual indices, only the Investors index recorded gains by 0.74%, while the Alternative Market index fell by a percentage 0.60%. The Main Market and the Hotels index remained unchanged.
The biggest investment interest was attracted by the securities of the Bank of Cyprus with €92,209 (down 1.38% – closing price €2.86), of the Cyprus Cement Company with €25,966 (down 3.17% – closing price €0.61), of Vassilikos Cement Works with €12,080 (no change – closing price €3.02), KG Complex with €6,499 (down 2.50% – closing price €0.312) and Logicom with €5,280 (up 0.76% – closing price closing €2.64).
Of the stocks traded, three advanced, six declined and four remained unchanged. The number of transactions amounted to 77.
Furthermore, the Exchange announced that it has accepted the listing in accordance with Article 58(1) of the Cyprus Securities and Exchange Law , 20,000 13-Week Treasury Bills of the 9th issue, Series 2023 (27/10/2023 – 26/01/2024) of nominal value €1,000 each, total value €20,000,000, which have resulted from an auction held on October 23, 2023 .
The Stock Exchange reports that it has also accepted the simultaneous entry of these Notes in the Central Depository and Central Registry in accordance with the provisions of subsections (1) and (3) of Article 10 of the Securities and Stock Exchange Cyprus Securities (Central Depository and Central Register of Securities) Laws.
It states that their issue date is October 27, 2023 and adds that the trading code of the above securities that will be introduced to the Bond Market will be ΓΡ13Ι23/ΤΒ13I23 and the unique ISIN code CY0240730818.
According to the CSE, the Notes in question bear no interest, while their trading will begin on Friday, October 27, 2023.
Also, the Board of Stock Exchange announced that, at the request of the company Blue Diagonal Capital Ltd (Management Company), it decided to proceed with the deletion of the following two classes of shares of the sub-fund Diagonal EM Fixed Income Fund (Umbrella Scheme) of the company Blue Diagonal AIF V.C.I.C Plc (Organization of Alternative Investments), in accordance with the authority granted to it by Article 98 of the Cyprus Securities and Stock Exchange Law.
It states that the deletion of the above two classes of shares will be effective from on October 27, 2023 and adds that the register of the said classes of shares will continue to be maintained by the Central Depository/Securities Register (KAM) of the CSE.