POWERED BY:
13:51 Sunday
13 March 2022 INSIDER • GOAL • IN-CYPRUS • PROPERTY • CYPRUS-IS • CAREER LIKE • GOING OUT • XRYSES SYNTAGES • ACTIVE • PHILGROUP NEWS & nbsp; SOCIETY & nbsp; INSIDER & nbsp; OPINIONS & nbsp; GOING OUT & nbsp; CULTURE & nbsp; SPORTS & nbsp; AUTO & nbsp; GOOD LIFE & nbsp; USEFUL & nbsp; PRINTED EDITION & nbsp;
ARCHIKIEIDISEISPOLITIKITOPIKAPARASKINIOMEDIAELLADAKOSMOSEPISTIMIPERIVALLONTECHNOLOGIASYNENTEFXEISCHRYSES ETAIREIESKOINONIAEIDISEISKYPROS OF CHTHESANAGNOSTI HAVE LOGOEPISTOLESSYNENTEFXEISDIMOFILI IN INTERNETVIDEOSAFIEROMATAADVERTORIALINSIDEREPICHEIRISEISKYPROSBRAND VOICECAPITALFORBESBLOOMBERG OPINIONPROTAGONISTESKAFTI GRAMMICHRYSES ETAIREIESKARIERAAPOPSEISARTHRA IN "F" INTERVENTION IN "F" MESSAGE YOUR SKITSAO WORLD TWITTERGOING OUTTHINGS TO DOCINEMAMOUSIKIESTIATORIABAR/CAFETV ODIGOSTILEORASIPOLITISMOSKYPROSKOSMOSKRITIKESEKDILOSEISPROSOPAATHLITIKAPODOSFAIROMPASKETPARASKINIAELLADADIETHNIALLA SPORAPOPSEISSKITSOVIDEOSAUTONEAPAROUSIASIAPOSTOLESAGONESKALI ZOIFGEIADIATROFIEF ZINASTRACHRYSES SYNTAGESSYNTAGES SEFVIMA VIMACHRISIMAFARMAKEIAGIATROIAERODROMIALIMANIATILEFONAOPAPKAIROSSYNALLAGMALACHEIAAPPSPROSFORESENTYPI EDITION POLITIKITOPIKAPARASKINIOMEDIAELLADAKOSMOSEPISTIMIPERIVALLONTECHNOLOGIASYNENTEFXEISCHRYSES COMPANIES EIDISEISKYPROS OF CHTHESANAGNOSTI HAVE LOGOEPISTOLESSYNENTEFXEISDIMOFILI THE INTERN ETVIDEOSAFIEROMATAADVERTORIAL EPICHEIRISEISKYPROSBRAND VOICECAPITALFORBESBLOOMBERG OPINIONPROTAGONISTESKAFTI GRAMMICHRYSES ETAIREIESKARIERA ARTICLES IN "F" INTERVENTION IN "F" MESSAGE YOUR SKITSAO WORLD OF TWITTER THINGS TO DOCINEMAMOUSIKIESTIATORIABAR/CAFETV ODIGOSTILEORASI KYPROSKOSMOSKRITIKESEKDILOSEISPROSOPA PODOSFAIROMPASKETPARASKINIAELLADADIETHNIALLA SPORAPOPSEISSKITSOVIDEOS NEAPAROUSIASIAPOSTOLESAGONES YGEIADIATROFIEF ZINASTRACHRYSES SYNTAGESSYNTAGES SEFVIMA STEP FARMAKEIAGIATROIAERODROMIALIMANIATILEFONAOPAPKAIROSSYNALLAGMALACHEIAAPPSPROSFORES ENTERPRISES LTD BRAND VOICE CAPITAL FORBES BLOOMBERG OPINION PROTAGONISTS HOT LINE GOLDEN CAREER COMPANIES
Powered by
Next Previous The student loans offered by the banks HOME • INSIDER • CYPRUS • The student loans offered by the banks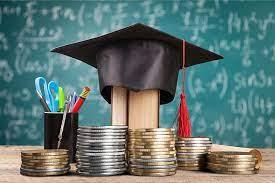 & nbsp & nbspΠάμπος Χαραλάμπους & nbsp; & nbsp;
Insider research on student loans offered by Cypriot banks, to cover the cost of tuition and living. The loans also provide an opportunity to cover the expenses related to lower levels of education.
In the current financial situation, due to the effects of the pandemic, the student loans offered by the Cypriot banks are a form of support for parents, so that they can study their children, but also for the students themselves, who want to invest in knowledge.
Of course, based on data collected by Insider from the banks' websites, education loans cover not only the needs of higher education, but also lower levels of education.
Available loans differ in the maximum amount with the interested parties to choose the loan that best suits their needs, depending on the country that the student will choose, but also the general cost of study and living.
BANK OF CYPRUS
"Relax" is aimed at parents who want to cover the costs of their child's education, from elementary school to university, as well as to students who want to finance their own studies. Covers the cost of tuition (private primary and secondary schools, colleges and universities), books, uniforms and the purchase of a computer, as well as transportation costs, but also the cost of living (rent, basic household equipment and monthly personal expenses).
It is noted that the duration of the loan can not exceed 15 years for loans up to € 50,000 and 20 years for loans over € 50,000. For a loan secured by personal guarantees, the amount of financing can reach up to € 20,000 while with the mortgage of a property the amount of the loan can reach up to € 100,000 with a lower interest rate.
Also, There is a grace period for repaying the capital, up to four years (interest payment only).
"Revolving" is addressed to male and female students and/or parents to cover educational expenses in Cyprus or abroad for postgraduate and/or professional qualifications.
Covers tuition (college and university), books, computer, transportation and living expenses. The duration of the loan can not exceed 12 years for loans with or without personal guarantees and 15 years for loans with collateral. For a loan with personal guarantees, the amount of financing can reach up to € 20,000. With real estate mortgages, the amount of financing can reach up to € 50,000, with a lower interest rate. students' graduation is less than € 1,000 (gross), then a grace period of another two years can be granted only with interest repayment (maximum four years) and if the loan has been granted in the name of the student.
In both cases of loans, the amount of the loan is determined depending on the planning of tuition, other expenses and the amount of the installment paid by each consumer while no initial bank expenses are charged.
HELLENIC BANK
The study loan "Education" without collateral is granted for amounts up to € 30,000 and with collateral for amounts up to € 250,000 which require the corresponding assignment of fire/earthquake insurance. The bank offers a grace period of up to five years. "The offered interest rate, guarantees and financing terms may differ based on criteria evaluated and applied by Hellenic Bank", as she states. In addition to students between the ages of 18-26, the bank also offers the "Student Pack" option, with a debit card and significant discounts at selected branches.
ALPHA BANK
< p>The "Alpha Student Loan" offers up to € 75,000 per student to cover college/university tuition, as well as student living costs (rent, basic equipment, etc.) in Cyprus and abroad. There is a grace period for the repayment of the capital up to three years, during which only the amount of monthly interest is paid on the disbursed amount and repayment period up to 15 years for mortgages and up to 10 years for non-mortgages.
< p>The bank also offers the "Alpha Welcome Youth Pack" banking cooperation package. In order to be granted the loan, the student with at least one parent/guardian is required to be a joint borrower in the loan.
ANCORIA BANK
The bank offers a loan up to € 100,000 and applicants can choose between the floating interest rate of Ancoria Bank or Euribor for 6 months. The repayment period ranges from five to 15 years.
There is a grace period of up to five years in the loan capital (interest payment) from the loan approval or up to one year after the completion of the studies (whichever comes first). At the same time, the bank provides the possibility of suspension for up to two monthly installments per year, under certain conditions. Student loans are granted jointly to the student and to one or both parents and there are no down payment.
ASTROBANK
The "Just 1 Consolidated" covers consumer loans (personal, student, car) for an amount of € 5,000 – € 150,000 and lasts up to 15 years.