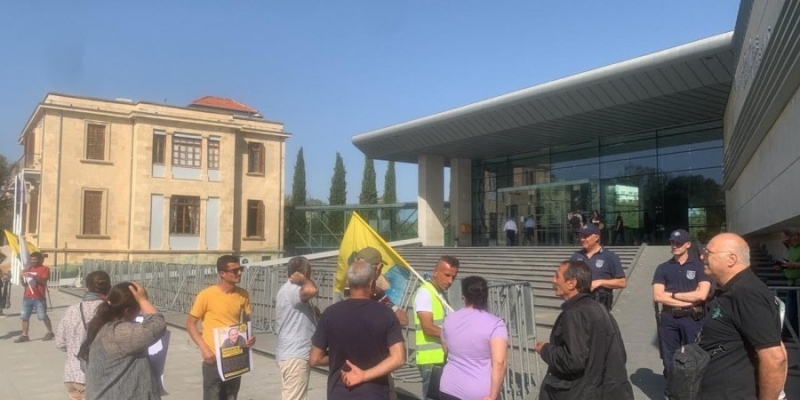 Mesimeri and Kati hosted the Kurdish lawyer Kenan Ayaz who, following a Supreme Court decision, will be extradited to Germany.
Efstathios Efstathiou said that the case will be taken to the ECHR and explained that an application for interim orders will be filed within the next 24 hours.
«Kenan Ayaz will be handed over within 10 days. Kenan Ayaz is on his 13th day of hunger strike. His health condition is deteriorating day by day. He will continue the strike until the end. He will continue the strike until he is vindicated, his lawyer said.
The administration of the Centers proceeded with actions that honor the Administration as Mr. Eustathiou said and removed his other two inmates from the cell in order to exercise his right.
"The Supreme Court did not dare as the Judge in Larnaca dared in the case of the Kurdish Circassian Korkmaz or as the Greek Courts dare," said Mr. Eustathiou.
p>
< /p>