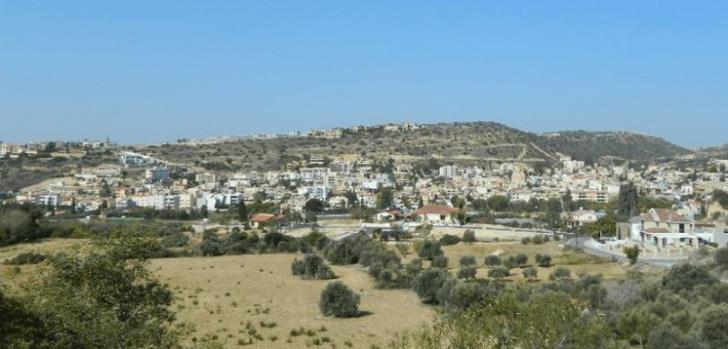 & nbsp & nbspΙωάννα Μάντζιηπα & nbsp; & nbsp; Large projects to be implemented, mainly concerning the road network
The Mayor, Kyriakos Xydias, characterized the Municipality of Germasogeia as an economically viable Municipality that implements a targeted economic policy during yesterday's presentation of the report of the project that was implemented in the past five years, 2017-2021.
"The Municipality had managed to increase its surpluses and at the same time to implement a series of development projects, which are exploited by all citizens and visitors of Germasogeia," said Mr. Xydias, noting that in the past five years only development have been submitted, approved and implemented. budgets, without affecting the financial strength of the Municipality. He also noted that the long-term goal of the Municipal Council is the continuous implementation & nbsp; development projects that highlight the body's vision and effectiveness.
READ ALSO: & nbsp; Akama Communities: A cluster of communities, not a municipality
Regarding the financial results of the Municipality, the reserve until 31/12/2016 amounted to € 6.3 million euros while until 31/12/2020, increased to € 11.9 million euros. For the same period, borrowing reached € 8.2 million, while by the end of 2021 it amounted to € 3.6 million.
In 2022, large funds will be allocated for the repair of part of the road network, sidewalks and parks. "With the completion of these projects, a significant improvement will be achieved in the quality of life of the citizens, since timeless problems of everyday life are solved", added the Mayor.
During the years 2017-2021, the amount of € 1,150,000 was spent for the maintenance of existing and creation of new green spaces, bringing about an upgrade in the quality of life of the citizens. Reference was also made to various projects under construction, such as the bypass road of Germasogeia, with the Mayor noting that this is a project, which was a requirement of the Municipality for many decades. The project is expected to be completed in 2022.
Among other things, the creation of a linear park has been paved, while the Municipal Authority has commissioned a designer to prepare the necessary preliminary plans for the vertical Pizza Hut Road with the German Oncology so that project to be approved and the construction plans to proceed.
During the presentation, extensive reference was made to various other projects implemented by the Municipality for cleaning issues, rainwater works, road network opening, reconstruction of asphalt, sidewalks and issues of social sensitivity supported by fellow human beings who were facing difficulties.