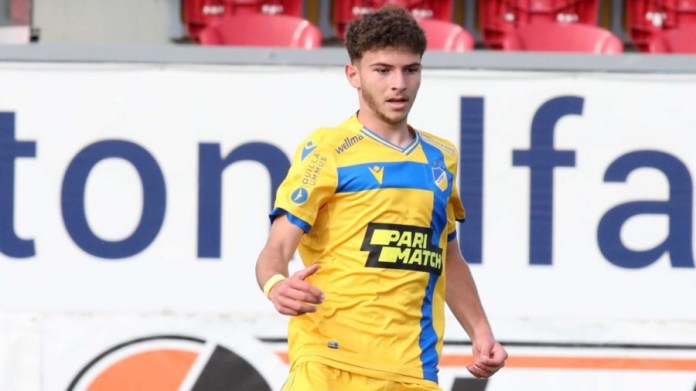 APOEL football player, Stylianos Vrontis, seems to be in demand at the age of 17, according to an exclusive article on the website "bnsports.gr".
"He is one of the greatest talents of Cyprus and was awarded as the top young player in all team sports. "Exclusive information from BN Sports wants the APOEL footballer to be in the sights of three top Greek teams and a club from La Liga", the article continues and adds:
"This is one of the greatest talents in football of Cyprus and the top young man, if we consider that he emerged as the best young football player for team sports, in the whole country!
The reason for the 17-year-old Stylianos Vrontis, who plays for APOEL, has recorded six appearances with the U19 of Cyprus and has already attracted the eyes of both Greek teams and clubs abroad!
According to exclusive information of BN Sports, Vrontis is on the radar of three top teams in the Super League, since His appearances with APOEL have not gone unnoticed, with discussions already underway.
However, these three teams are not "playing" alone, and a club from La Liga will attempt to extract his signature »!
Like this:
Like Loading …