POWERED BY:
09 : 23 Monday
25 April 2022 INSIDER • GOAL • IN-CYPRUS • PROPERTY • CYPRUS-IS • CAREER LIKE • GOING OUT • XRYSES SYNTAGES • ACTIVE • PHILGROUP NEWS & nbsp; SOCIETY & nbsp; INSIDER & nbsp; OPINIONS & nbsp; GOING OUT & nbsp; CULTURE & nbsp; SPORTS & nbsp; AUTO & nbsp; GOOD LIFE & nbsp; USEFUL & nbsp; PRINTED EDITION & nbsp;
< i class = "burgMenu">
< p>
ARCHIKIEIDISEISPOLITIKITOPIKAPARASKINIOMEDIAELLADAKOSMOSEPISTIMIPERIVALLONTECHNOLOGIASYNENTEFXEISCHRYSES ETAIREIESKOINONIAEIDISEISKYPROS OF CHTHESANAGNOSTI HAVE LOGOEPISTOLESSYNENTEFXEISDIMOFILI IN INTERNETVIDEOSAFIEROMATAADVERTORIALINSIDEREPICHEIRISEISKYPROSBRAND VOICECAPITALFORBESBLOOMBERG OPINIONPROTAGONISTESKAFTI GRAMMICHRYSES ETAIREIESKARIERAAPOPSEISARTHRA IN "F" INTERVENTION IN "F" MESSAGE YOUR SKITSAO WORLD TWITTERGOING OUTTHINGS TO DOCINEMAMOUSIKIESTIATORIABAR/CAFETV ODIGOSTILEORASIPOLITISMOSKYPROSKOSMOSKRITIKESEKDILOSEISPROSOPAATHLITIKAPODOSFAIROMPASKETPARASKINIAELLADADIETHNIALLA SPORAPOPSEISSKITSOVIDEOSAUTONEAPAROUSIASIAPOSTOLESAGONESKALI ZOIFGEIADIATROFIEF ZINASTRACHRYSES SYNTAGESSYNTAGES SEFVIMA VIMACHRISIMAFARMAKEIAGIATROIAERODROMIALIMANIATILEFONAOPAPKAIROSSYNALLAGMALACHEIAAPPSPROSFORESENTYPI EDITION POLITIKITOPIKAPARASKINIOMEDIAELLADAKOSMOSEPISTIMIPERIVALLONTECHNOLOGIASYNENTEFXEISCHRYSES COMPANIES EIDISEISKYPROS OF CHTHESANAGNOSTI HAVE LOGOEPISTOLESSYNENTEFXEISDIMOFILI THE INTERN ETVIDEOSAFIEROMATAADVERTORIAL EPICHEIRISEISKYPROSBRAND VOICECAPITALFORBESBLOOMBERG OPINIONPROTAGONISTESKAFTI GRAMMICHRYSES ETAIREIESKARIERA ARTICLES IN "F" INTERVENTION IN "F" MESSAGE YOUR SKITSAO WORLD OF TWITTER THINGS TO DOCINEMAMOUSIKIESTIATORIABAR/CAFETV ODIGOSTILEORASI KYPROSKOSMOSKRITIKESEKDILOSEISPROSOPA PODOSFAIROMPASKETPARASKINIAELLADADIETHNIALLA SPORAPOPSEISSKITSOVIDEOS NEAPAROUSIASIAPOSTOLESAGONES YGEIADIATROFIEF ZINASTRACHRYSES SYNTAGESSYNTAGES SEFVIMA STEP FARMAKEIAGIATROIAERODROMIALIMANIATILEFONAOPAPKAIROSSYNALLAGMALACHEIAAPPSPROSFORES ENTERPRISES LTD BRAND VOICE CAPITAL FORBES BLOOMBERG OPINION PROTAGONISTS HOT LINE GOLDEN CAREER COMPANIES
EXCLUSIVE COOPERATION
TOGETHER WITH
by
Next Previous The theory of pegs and three beautiful minds HOME • INSIDER • CYPRUS • The theory of pegs and three beautiful minds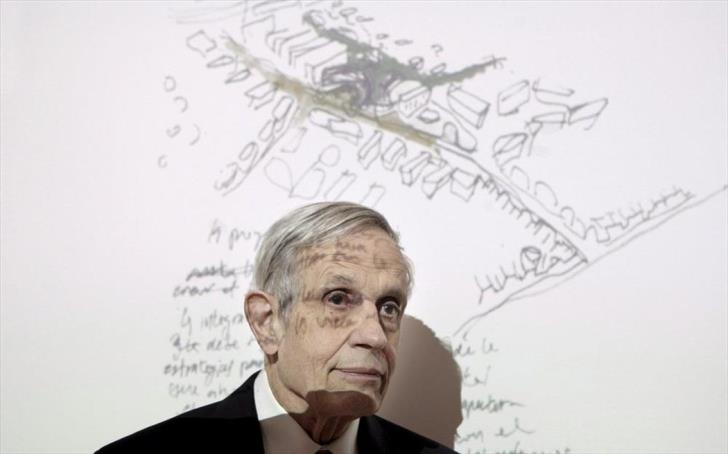 < p> Written by Dr. Savvas Hadjichristofis, Professor of Artificial Intelligence, University of Naples Paphos
The magazine TIMES considers the mathematician John von Neumann as "perhaps the smartest man ever born." His computer science owes much to the basic computer architecture we use today. At the same time, quantum mechanics recognizes the mathematical framework he defined to describe its principles as the cornerstone of its development. Nuclear physics underlines its substantial contribution to the construction of the hydrogen bomb. And obviously, his contribution to the sciences is not limited to all that we have mentioned. He is the father of a new branch of modeling and computation, known as cellular automation, and has contributed to both geometry and set theory. His love of poker prompted him to develop the "game theory" for which he became best known. This theory studies rational decision-making in a competitive environment and finds direct application in economics, world diplomacy, and war strategies. But what is game theory and how does it transform the way strategies are designed?
John von Neumann's vision was to formulate a "generalized" theory that could be applied to a wide range of problems. His collaboration with economist Oscar Morgenstern brings him one step closer to his vision. In his 1944 book, Game Theory and Economic Behavior, Neumann and Morgenstern argue that any financial situation can be analyzed and formulated as the result of a game of two or more players.
But what is defined as a game? Games are a mathematical method of problem analysis that deals with how to make decisions in situations of conflict or cooperation of rational players with conflicting interests. Two or more players participate in the games and a set of rules defines their moves. Strategy is defined as the set of choices of each player during the match. These options are aimed at optimizing the profit of each player. According to game theory, the players involved are strictly rationalists and choose their strategies with the sole aim of their own success, without emotions. Obviously, every game has a goal, an end point which, depending on the scenario, may differ. The goal can be market dominance, the end of a war, the choice of a partner or the guarantee of a good offer. A disadvantage of Neumann's view is that it is designed to operate in zero-sum games. In these games, only one of the players involved can be considered a winner, while at the same time all other participants are considered losers. Of course, the evolution of the theory now allows it to be applied to games that do not necessarily have a zero sum. An important milestone was the contribution of John Forbes Nas, who generalized the theory to non-zero sum games and offered the Nash Equilibrium solution.
THE PRISONER'S DILEMMA
A classic example that is widely used to understand game theory is the prisoner dilemma. Suppose two labeled criminals are arrested on suspicion of a crime. The police do not have enough information about this crime in order to convict them, but they have many other reasons to take them to prison. The aim of the police, of course, is to investigate the specific crime.
The police have taken the two detainees to different cells, depriving them of any possibility of communication. It then presents them with the following options:
Although Prisoner A and Prisoner B confess to having committed the crime, they will spend up to 5 years in prison. If prisoner A confesses to the crime, but prisoner B denies it, A will be released and B will serve a 20-year sentence. Similarly, if inmate B confesses to having committed the crime, but inmate A refuses, B will be released and A will serve a 20-year sentence. Finally, if neither prisoner confesses to other crimes, they will both serve one year.
Theoretically, the ideal solution is for both detainees not to confess. In this case, they will remain in prison for only one year. However, the fact that the two detainees do not have the right and ability to communicate complicates the situation. If one of the two, either in order to reduce his sentence or as a result of pressure, confesses to the crime, the silence of the other will lead him to 20 years in prison. And given this, the ideal solution to the game is ultimately included in the scenario of both confessing, which leads to jail, but for a very short time.
However, looking at the problem from a more mathematical point of view, we observe that what is required for each player is to devise a strategy, which returns the best possible result, regardless of the movements of his opponent. This set of movements is defined as Nas's balance. In the case of detainees, if detainee A, for example, chooses to confess, at best he will not serve a sentence at all or will remain in prison for 5 years. This period is clearly less than 20 years in prison, which appears as an option in case he does not confess.
For his contribution to game theory, Nas was awarded the Nobel Prize in Economics in 1994, along with R. Zelten and J. Χαρσάνυι. His life even became a movie called "A Wonderful Man", which won 4 Oscars, including an Oscar for Best Picture. His theories, however, were not well received by John von Neumann himself, who considered them simplistic and self-evident.
OUR BALANCE THROUGH AN ECONOMIC EXAMPLE
Suppose two companies produce products of the same category and have the same market share. In case both companies decide not to run an advertising campaign, we assume that they will record a profit of 100,000 euros each. But if company A decides to invest money to promote its products, while B does not, at the end of the year A will record a profit of 140,000 euros while B will be limited to 50,000 (the 10,000 thousand we consider to have been spent by company A in advertising campaign). In case company B invests 10,000 euros in advertising while A does not, at the end of the year B records profits of 140,000 euros and A only 50,000. Finally, if both companies spend from 10,000 euros for promotion, at the end of the year they will record a profit of 90,000.
Where is Nas's balance defined in this scenario? Every company needs to see how its profit is maximized, regardless of the movement of the competition. If, for example, company A does not advertise, then in the ideal case, according to which neither B spends money for promotion, it remains with a profit of 100.00 euros. But if B advertises, its profits are cut in half. In the event that A makes an advertisement, even if B follows, the loss is the cost of the advertisement. But if B does not incur advertising costs, its profits increase by 40,000 euros. So ideally, every company should invest money in advertising, no matter what decision is made by the competition.
Nas Balance finds dozens of applications in areas that are not limited to the product promotion decision. Behind strategic planning of defense equipment, decisions to support economies but also acquisitions of companies, a game is looking for the point of balance.
IS THERE ALWAYS THE POINT OF BALANCE?
Nas's research transformed modern economic theory. But the problem of designing an efficient algorithm for calculating Nas's equilibrium remained open for decades. Konstantinos Daskalakis together with Christos Papadimitriou and Paul Goldberg proved that there are cases, in complex systems, where unfortunately, there is no efficient algorithm for calculating the equilibrium point according to Nas. Konstantinos Daskalakis is incomprehensibly another brilliant mind who currently serves as a Professor in the Department of Electrical Engineering and Computer Science at MIT. It excels in theoretical computer science but also in its interface with the sciences of economics, statistics and artificial intelligence. Formulating the theory that finding balance may be computationally impossible shakes one of the foundations of modern economics, but at the same time paves new paths.
BRIGHT MINDS AND PROSPECTS
Game theory transforms the way we handle situations in which two or more entities interact and formulates decision-making strategies. Its principles are taught in schools of computer science, economics, diplomacy and psychology. Its foundations were established by two wonderful minds. John von Neumann laid the groundwork while Nas expanded the scope. Today, Daskalakis forces us to review things that we took for granted, and through questioning, to draw new perspectives. Brilliant and excellent minds in the service of a theory that finds application in economics, business, information technology, politics, sociology, biology and of course in everyday life. At the same time, game theory is an important tool for analyzing International Relations. For example, a thorough modeling of the Russia-West confrontation through games could have highlighted subsequent moves, strategies, goals, and possibly predicted the invasion of Ukraine.
April issue of Forbes magazine