The theft of documents by chemist S. Yu and the role of Beijing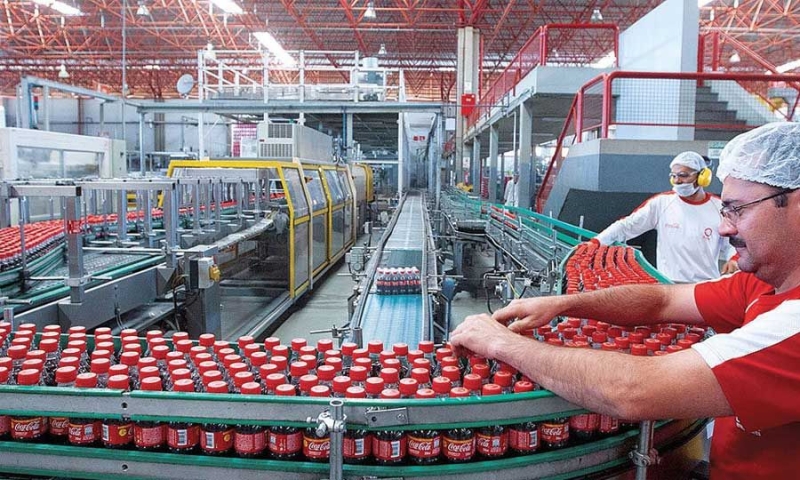 Chinese chemist, former Coca-Cola executive, has applied to China's "Thousand Talents" guarantee and loan program to break the global industry's "international monopoly"
BLOOMBERG
August 8, 2017 was one of Shannon Yu's last days at Coca-Cola's Atlanta offices. Coca-Cola struggled to maintain its lead in the global soft drink market as its once-loyal customers turned to other brands marketed with images of aquifers or herbal remedies or tough sports rather than mass fashion. The new CEO's plan called for a restructuring of the business and 1,200 layoffs. Yu, a chemist in her 50s, was among them and had been informed a few weeks earlier.
But every time the company fired someone, there was always the possibility that he would take something with him, and Coca-Cola, the company that owns the world's most famous trade secret, the recipe for its soft drink, was aware of the risk and she had taken her measures. It had implemented a logging scheme similar to that of the Secret Service, and used software that tracked the use of data by employees. Shannon Yu had access to some of the company's top-secret information, specifically the chemical composition of the protective layer on the containers in which Coca-Cola is sold. That is, in the "second trade secret" of the company, as it was later described by a judge of the American state. These packages are expensive and in a sense more important than the recipe of the soft drink, which has been kept secret with so much theatrics, since without this protective layer Coca-Cola could corrode the box in which it is sold. This chemical composition, however, does not belong to the famous company but to the multinational companies of protective layers that cooperate with it.
Yu tried every possible way to unlock the secrets of chemical synthesis using all kinds of key numbers, computer programs and special software. After repeated failures and frustrations, she used her mobile phone to take a photo of a series of files from her computer and managed to "upload" various encrypted files and save them to her personal Google account. It was her penultimate day at the company and on August 17 she was traveling to the Chinese city of Weihai. There she met entrepreneurs who began helping her develop her own protective packaging layer company. A month later he was flying to Beijing, where he would apply to the national guarantee and loan program, "Thousands of Talents". As it emphasized in its application, it intended to abolish the "international monopoly" of the global packaging industry held by Coca-Cola. Central to her plan were the files she had taken from her personal computer at Coca-Cola and she was apparently aware that she was thus involved in something illegal and would have adventures.
Three years later, she found herself on trial when the companies concerned filed a series of lawsuits against her for theft and disclosure of trade secrets and commercial espionage. Counterintelligence officials from several Western economies have repeatedly warned about China's "Thousand Talents" program. They had said that its aim is to attract and recruit Chinese scientists and engineers who are abroad for study and business, and lure them with promises of generous subsidies to clear bureaucratic hurdles to return to China and open businesses there. . But these promises also encourage the theft of trade secrets by foreign companies.
According to Jay Tubb, former director of the FBI, "in reality these programs are nothing more than a front for the intelligence services." He emphasizes that it is now an open secret that these programs are being used by Beijing to recruit people "who will gather information illegally." Yu's case confirms this scenario at least to a certain extent. At the same time, Yu was at Coca-Cola during a critical period, when the company was accused that one of the ingredients in its packaging was dangerous. Many studies, but not all, talk about the BPA component interfering with the endocrine system of the human body, increasing the risk of a number of diseases such as type 2 diabetes and early puberty. In 2010, France banned the use of BPA in baby bottles and subsequently expanded the ban to include all food packaging in the country.