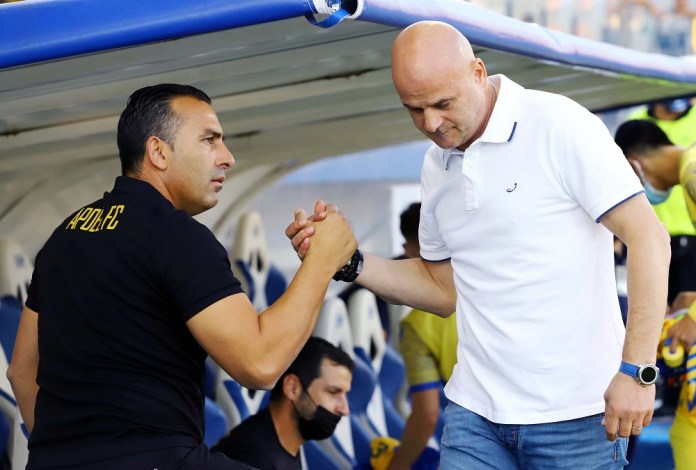 Big game, today at 18:00, between APOEL and Anorthosis in GSP, with the winner left alone in second place in the standings. Both teams are in very good shape and today's match is extremely interesting.
With the help of the reports of the colleagues who edit the reports of the two teams (Dimitris Dimitriou for APOEL and Eftychios Giaxis for Anorthosis), we record the match data and the possible elevens.
APOEL : The squad that Sofronis Augousti will line up, after the forced absences (Pedro, Sarfo, Esseling, Satsias, Savic, Danilo), is now known and, if there is nothing unexpected, it will not change. Under the beams will be Skufet. At the ends, Shambala, Sepak, with Vinicius, Karo taking a position in the central line of defense. In the midfield, Dausville and Souza will do the hard work of stopping, while leader De Vincenti will have the role of organizer. In the attack we will have Natel, Endongala and in position for, one of the Quilitas & # 8211; Maglitsa.
Anorthosis: The Anorthosis coach does not count on Escoval, Verhovec (not eligible), Deletic, Arayuri (injured ), while Ioannou (mainly) and Risvanis have some chances. He is not expected to make many changes in relation to the game with Olympiakos, with the defense remaining unchanged, with Abartzumian, Korea, Antoniadis and Korea, in the quartet in front of Loria. Artymatas and Chrysostomou remain in the midfield, with Husbauer and Popovic claiming third place, while in the attack, Warda and Verhovets will be flanked by one of Christofi, Kaltsa and Lazarou.
Like this:
Like Loading …