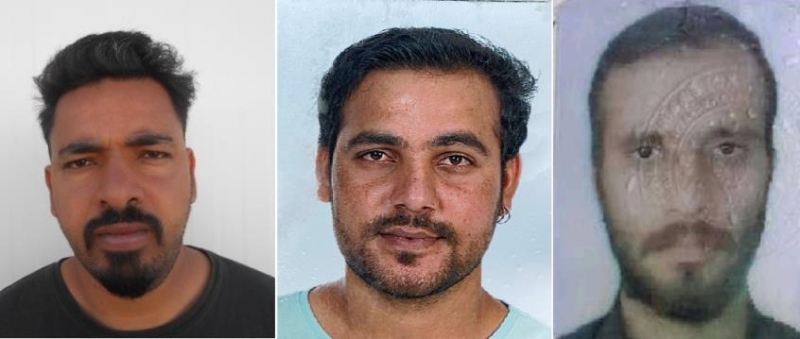 The Police is looking for three persons to facilitate investigations related to an investigated case of a marine accident, after the discovery of a stranded vessel in the province of Paphos, on January 25, 2023.
These are:
Zaheer Ahmed, 30, from Pakistan

Haider Seemab, 27, from Pakistan

Ashiq Syed Tabraiz, 32 years old, from Pakistan
Relative arrest warrants were obtained against the three persons. The boat in question was found aground on January 25, in the Potima marine area, in Pegeia, without any person on board.
From the Police examinations, it was established that the boat had been bought by the 30-year-old and on January 24, it had set sail, from the small port of Latsi.
The above persons were allegedly on board the boat, who failed to report to the Police under what circumstances the boat ran aground.
It is noted that there is a second warrant of arrest pending against Ashiq Syed Tabraiz, regarding a case of conspiracy to commit a felony and obtaining money by false pretenses, committed in Limassol on January 5, 2023.
Anyone who knows anything who can to help locate them, to contact the Paphos TAE on phone 26806021 or the nearest Police Station, or the Citizen's Hotline on phone number 1460.