See who they are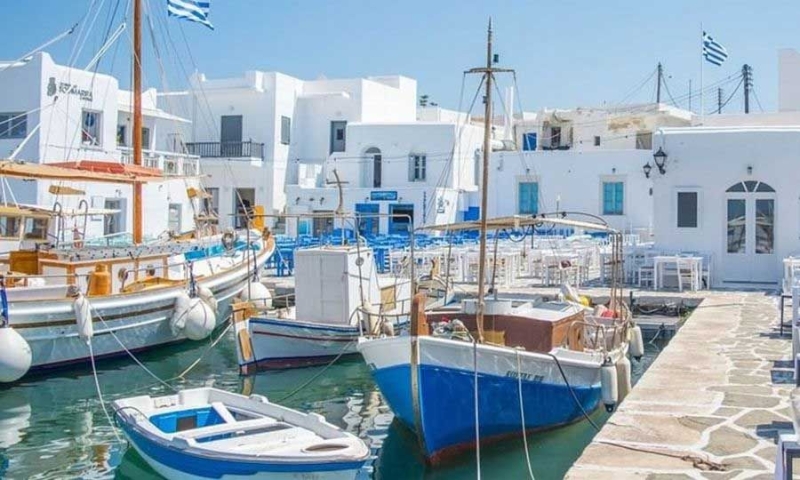 Photo by @parosislandgreece
A list of the six Greek islands that stand out in terms of sustainability was announced by Euronews, in the context of the targeted program of the EOT.
The list includes Tilos, Hydra, Astypalaia, Paros, Lipsi and Andros.
According to the international news network, Astypalaia stands out for its revolutionary project to transform it into the first "smart" and sustainable island in the Mediterranean.
Leipsi are developing into an ecological paradise without organized sunbeds and Tilos is different for its energy autonomy through the utilization of wind and solar energy. On another level, in Hydra the use of motorized vehicles is not allowed, while in Paros efforts are made to drastically reduce waste.
Completing the propositions of the list, Andros stands out for the initiatives implemented to raise public awareness of the importance of the underwater ecosystem.
Representatives of the destinations on the list convey to APE – BEE their estimates for the new tourist season.
"Andros leaves an indelible mark on the hearts of visitors as a genuine nature-loving destination that blends harmoniously with our welcoming residents, picturesque settlements, hiking trails, monasteries and monuments. We promote this ʺlivingʺ organization, meeting a great response from the international media. In the past three days the destination has seen a large increase in arrivals of 38.6% compared to 2022, while the messages we are receiving for Easter and next season are optimistic." said the Mayor of Andros, Dimitris Lotsaris.
"The call of the Lipsi for an authentic way of vacationing closer to nature without organized sunbeds is a unique project that has a great appeal to the traveling public. For the upcoming season, estimates show that there will be increased arrivals from Greece, Italy and other European markets, while the three days of the Holy Spirit are also expected to develop with a positive sign", says the Mayor of Leipsos, Fotis Maggos.
"Recently we have created a new dynamic for the destination which has achieved very impressive performances, even strengthening international travel flows. Suffice it to say that arrivals for 2022 have increased by 17.9% compared to 2019. Sustainability with our systematic efforts has played a very important role in creating a new sophisticated tourism "product". For the next season, there has been strong interest from Greece and abroad, with an emphasis on the markets of Italy, France, Spain and other countries, which makes us optimistic for a new, productive tourism path", explains the Mayor of Astypalaia, Nikos Komineas .