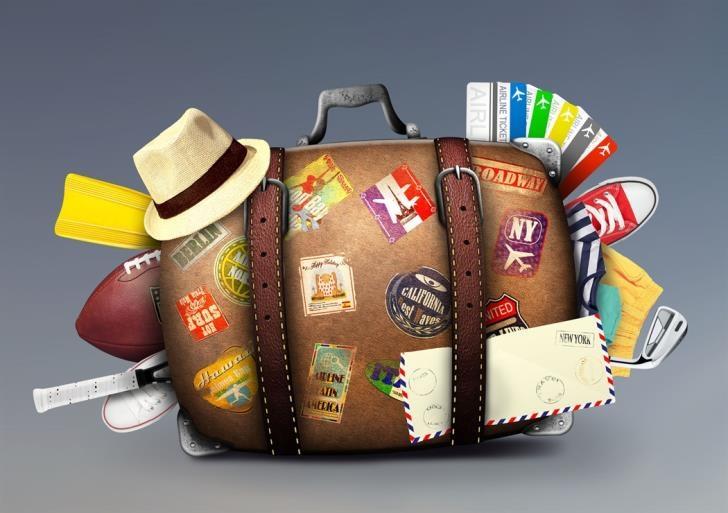 Adamos Adamou
More but with more full wallets were the tourists who visited the country last year, in relation to the disappointing 2020. As it appears from the data announced yesterday by the Statistical Service, the revenues from tourism in October 2021 exceeded those of 2019 , which was not only the previous normal year before the pandemic but also the best in the history of Cypriot tourism!
The increase in tourism revenues last October is largely due to the annual increase in visits in the same month, since October 2021 was the best month in terms of arrivals, surpassing those of July and August. Arrivals in October last year amounted to 391,638, showing an increase of 288.6%, compared to October 2020 and a decrease of only 10.3% compared to October 2019.
READ ALSO:
New luxury camping is coming to Cyprus Savvas Perdios: The complete recovery of tourism in 2024 Cancellations of reservations by tourists due to flight measures
Reinforced by the dynamics of arrivals, revenues from tourism in the same month amounted, as announced yesterday, to € 310.2 million, compared to € 77.4 million in October 2020, recording an increase of 300.8%. A small increase, in fact at a rate of 3.6%, they record in relation to the revenues from tourism in October 2019, which had amounted to 299.4 million euros. In addition to arrivals, tourism revenues were boosted by rising tourist spending, which market participants, including Deputy Tourism Minister Savva Perdiou, have linked to an increase in individual travelers last year.
In relation to the issue, we remind you that Mr. Perdios, presenting the work of his ministry last month, noted that in the first nine months of 2021, the average cost of travelers visiting Cyprus amounted to € 804 per traveler, compared to € 685 per traveler in the period January – September 2019, recording an increase of about 17%. A few days earlier, speaking before Parliament, the Undersecretary had even estimated that tourist spending in 2021 was the best of the last decade!
As a result, however, of the new significant increase in tourism revenues, the decrease in tourist revenues in the first ten months of last year – compared to 2019 – was reduced to 46.5%, compared to a decrease of 53.2% recorded until the first 9 months of 2021. Specifically in the period January – October 2021, revenues from tourism are estimated at € 1,355.4 million compared to € 376.3 million in the corresponding period of 2020, recording an increase of 260.2% and decrease of 46.5% compared to the period January – October 2019 (€ 2,533.4 million). It is recalled that data on arrivals are also available for November last year, which amounted to 148,973 compared to 8,952 in November 2020 and compared to 169,392 in November 2019. For the period January – November 2021, tourist arrivals are estimated at 1,840,003 comparison with 621,927 in the corresponding period of 2020, recording an increase of 195.9% and a decrease of 52.4% compared to the period January – November 2019 (3,866,447 arrivals). Close to the same percentage, at about 50%, the whole of last year is expected to close in relation to 2019.