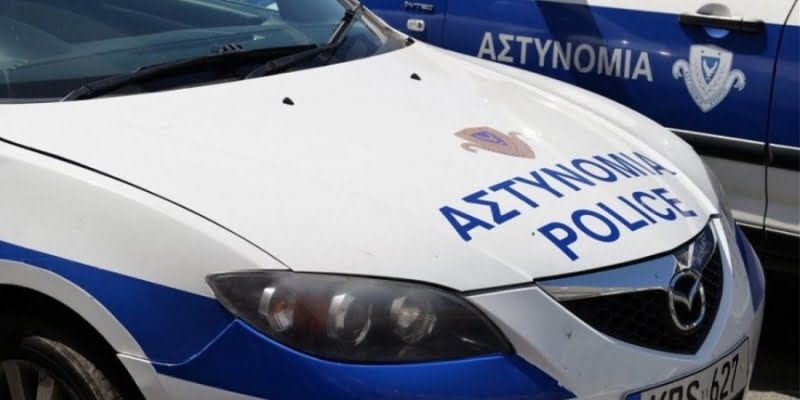 Police are appealing for information that can help identify of Stefan Tupy, 14 years old, from Slovakia, who has been missing from his home in Limassol since 03/12/2022.
The 14-year-old is described as having a slim build, 1.75m tall. about, with short black hair and green eyes. When he left, he was wearing black pants, a black blouse and white sports shoes.
Anyone who knows anything that can help locate him, please contact the TAE Limassol, on phone 25-805057 or the nearest Police Station, or with the Citizen's Line at telephone number 1460.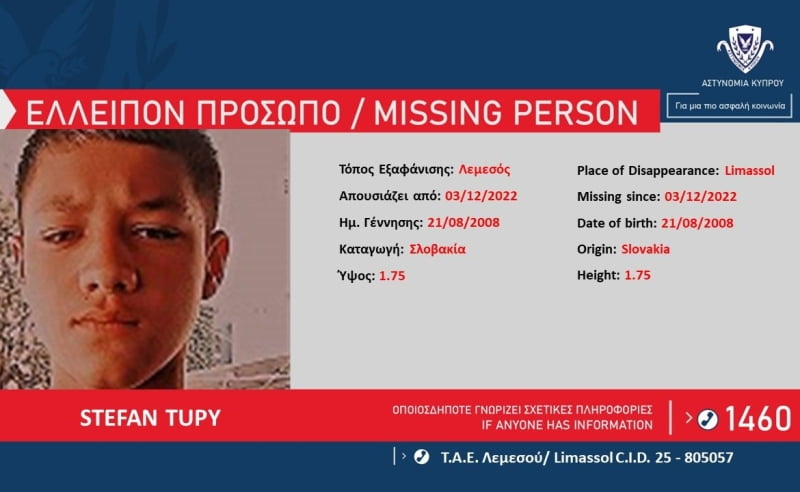 They broke into an apartment with pistols-swords, attacked two and robbed them
New case of child pornography – 33-year-old handcuffed