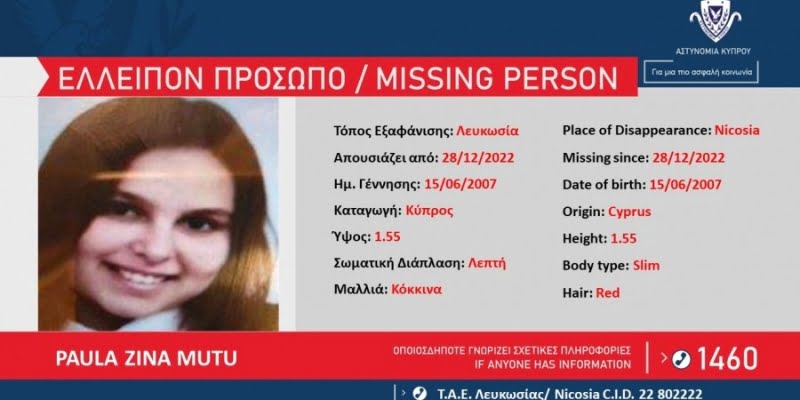 Police are appealing for information that can help locate Paula Zina Mutu, 15, who is missing from her residence in Nicosia , from December 28, 2022.
The missing person is described as of slim build, 1.55m tall. about, with red hair, brown eyes and a nose ring. When she left, she was wearing a black short-sleeved top, black leggings and blue boots.
Anyone who knows anything that can help locate her is asked to contact the TAE Nicosia on 22-802222 or the nearest Police Station or with the Citizen's line, at the telephone number 1460.